'Vive the Independent Bookseller!'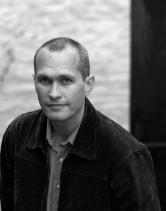 "When my first work of fiction, Legend of a Suicide, was published in France, I learned some surprising lessons about the astounding power of the independent bookseller. Things are done a bit differently there in a way that especially highlights the role of a store like Powell's and sheds light on how difficult and precious is the work it does....

"I wondered after my very positive French experience if perhaps there was a different reading public in France than in the U.S., a more reliable audience willing to read a greater range of works--a more receptive literary reader. And then I realized that American readers of exactly this bent do exist, but they are somehow harder to find. And this is where our independent booksellers step in. Though not bolstered by the protections of their government (or the implicit insurance of a devoted public), our indie booksellers bring everything that is great in French publishing to readers who chose them as their gatekeepers."
--David Vann, author most recently of
Caribou Island
, in "Vive the Independent Bookseller!" at
Powell's Books Blog
.
---

---