'Score One for Print Publishing'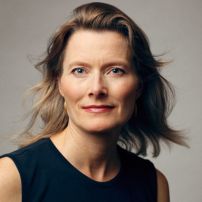 "[Knopf] published it so beautifully that Kindle readers have e-mailed me to say that they were forced to buy the hardback to read the PowerPoint. So score one for print publishing."
--Jennifer Egan, author of
A Visit from the Goon Squad,
accepting the NBCC award for fiction last night (see the full list of winners
below
).
---

---