Pulitzer Winner: 'Poems Are Even Better than Tweets'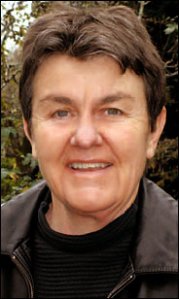 "I never, ever worry about poetry or its survival because it's the very nature of a poem to be that language that does survive. Poems are even better than tweets--they don't require any electronic equipment. They can lodge right in your brain. They are by nature short. You don't even have to remember all of them--you can remember just a phrase. That can be something you can turn to in any emergency, good or bad. You'll pluck out a little group of words, just maybe a phrase, and that's exactly what poetry is for. It's for the things that really last. Because it lasts."
--Kay Ryan, whose collection
The Best of It
(Grove Press) won the 2011 Pulitzer Prize for Poetry, in an interview with the
Wall Street Journal
's Speakeasy blog.
---

---