Sendak: 'I Managed to Scare Parents'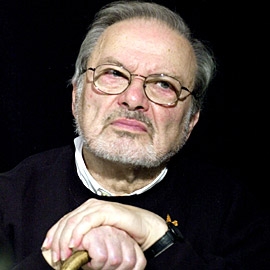 "You mustn't scare parents. And I think with my books, I managed to scare parents. Randolph Caldecott was a sneaky guy. Because under the guise of stories about little animals, he had the same passion for childhood. If you just look at the surface of them, they look like nice English books for kiddies. But his books are troubling if you spend time with them. He inspired me. I adored Caldecott. Probably his idea, or my interpretation of him, was that children's books should be fair to children. Not to soften or to weaken.

"Before that, the attitude towards children was: Keep them calm, keep them happy, keep them snug and safe. It's not a putdown of those earlier books. But basically, they went by the rules that children should be safe and that we adults should be their guardians. I got out of that, and I was considered outlandish. So be it."
--
Maurice Sendak in an interview
with the
New York Times
ArtsBeat blog.
Bumble-Ardy
, the first book he has written and illustrated in three decades, will be released today.
---

---