Toni Morrison: Loving and 'Ruining' Books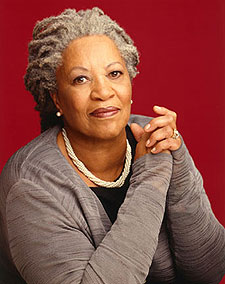 "What's really comforting for me, being here, is being among people where I don't have to defend books."
--Toni Morrison, addressing her audience at the Library of Congress last Friday. The
Washington Post
reported that Morrison, who received this year's National Book Festival Creative Achievement award, "admitted she enjoys reading books on her iPad--especially turning the virtual pages. But when she really covets a book, she insists on holding the real thing in her hands, underlining passages,
basically 'ruining' it. That's love
."
---

---