Used Bookseller 'Not Afraid of E-Books'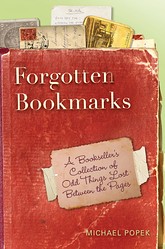 "My customers still have all sorts of reasons for purchasing printed books. The collector of modern first editions; the new mother passing her childhood favorites down to the next generation; the reader of forgotten and esoteric texts unavailable digitally--all are seeking out an experience greater than the words on the page. The e-book can't replicate that experience, and it doesn't have to.

"E-books are fantastic at keeping us reading; traditional books are great at reminding us why we started in the first place. We're fortunate to live in a world where we don't have to decide on one or the other."
---

---