Penguin Suspends Library Digital Sales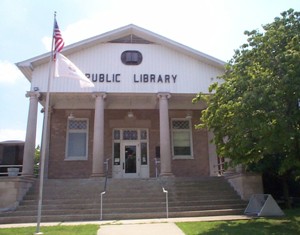 Penguin Group USA is "halting the distribution of new digital titles to libraries for the time being, citing security concerns," the Wall Street Journal reported. The publisher hasn't ruled out resumption of those sales, and said "we remain committed to working closely with our business partners and the library community to forge a distribution model that is secure and viable."

Steve Potash, CEO of digital distributor OverDrive, expressed hope that Penguin "will review and re-engage with their newest titles in the library market, as they have historically."

OverDrive's Digital Library blog reported that last week the company "was instructed to suspend availability of new Penguin eBook titles from our library catalog and disable 'Get for Kindle' functionality for all Penguin eBooks."

PaidContent noted that while Penguin "is unusual among the 'big six' publishers in that it allows e-books to be borrowed through libraries at all. Macmillan and Simon & Schuster do not distribute any e-books (new or old) to libraries. Hachette Book Group does not allow new titles to be lent as e-books, and HarperCollins allows new e-books to be borrowed only 26 times before the library has to buy a new copy. This leaves Random House as the only big six publisher currently allowing unfettered access to its e-books through libraries."

---
---