Survey Confirms One Lousy 'Showroom' Dynamic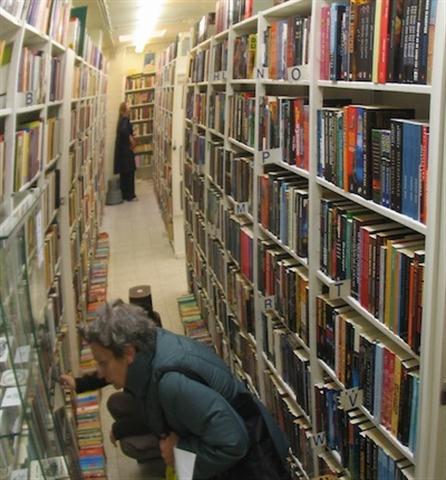 Some
24% of people who bought books online said they had looked at the book in a bookstore first
and 39% of people who bought books from Amazon said they had looked at the book in a bookstore first, according to a survey conducted by Codex Group and quoted by the
New York Times
. The October survey focused on buying decisions made by consumers in the previous month.
The findings, of course, confirm the suspicions of many bricks-and-mortar booksellers who see customers browsing, using smart phones and then leaving without buying anything.
Valerie Koehler, owner of Blue Willow Bookshop, Houston, Tex., told the
Times
that she has seen such behavior but that the store's small size discourages offenders.
Codex president Peter Hildick-Smith said that with the growth in sales of e-readers, the use of bookstores as showrooms with sales following online at a competitor is "going to put even more pressure on bookstore sales in the new year, unless publishers can do more to support the book retailer just as movie studios have historically done to support the movie theater."
---

---