The Real Competition: 'Not Reading'
"Today the real competition for booksellers, publishers and libraries is NOT READING.... Libraries have, for a very long time, been battling competition from not reading. They're experts in this area--which is why they made such consistent inroads as an early competitor to booksellers and a thorn-in-the-side of publishers.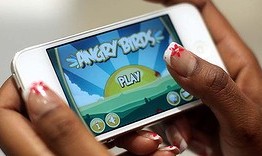 "The not reading competition is now beyond libraries, however. It is forcing libraries, booksellers and ultimately authors to move, quickly, to remain a relevant and highly valuable resource for readers.... It can be done--but booksellers, libraries and authors need even more help. Here's where the publishers come in.... Everyone in the ecosystem needs to step up to the plate and prepare to take back reading or an industry will be lost for everyone."
--
Chris Rechtsteiner
in a Digital Book World post headlined "Booksellers v. Libraries? Publishers v. Amazon? These are the wrong battles to fight"
---

---