Great London Fire: Waterstones to Sell Kindles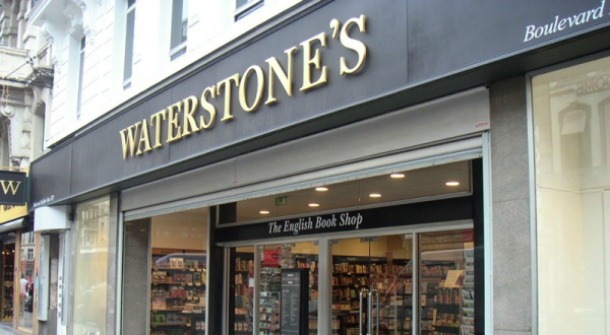 Waterstones, the last major independent bookstore chain in the U.K., will begin selling Amazon Kindles and e-books in its nearly 300 stores this fall, the companies announced today.

Although Kindles are sold in a variety of bricks-and-mortar retailers, this is the first time that the e-readers are available in traditional bookstores. The deal is all the more striking because there were long-running rumors that Barnes & Noble was seeking to make a deal with Waterstones to sell its Nook in the company's stores and because James Daunt, who was appointed managing director of Waterstones last July, has been highly critical of Amazon (Shelf Awareness, June 6, 2011).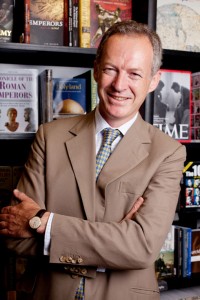 Daunt told the Bookseller that the deal is a "no brainer" because the Kindle is the e-reader that most British consumers want. He added that Waterstones had waited too long to develop its own device and that negotiations with Amazon started only recently.

Waterstones will share in revenue of sales in its stores, including e-books ordered via store wi-fi, which is being added later this year.

"The future of Waterstones is in its physical stores, selling physical books, but doing other things around it, such as coffee and digital readers," Daunt said to the Bookseller. "This is much more about making Waterstones' a better physical business, enticing those Kindle customers back into bookshops, and improving the Kindle browsing experience for them. In terms of what we can offer, we'll only be limited by our imagination."

Daunt added that the deal is "non-exclusive" and that Waterstones will "continue to operate its own e-book platform separate" from Kindle but is considering adding a link from the Waterstones.com site to the Kindle store. Daunt told the Bookseller that he is "committed" to the Waterstones.com e-book business.

In a release, Daunt said the company is "committed to improving our bookshops quite radically to offer the best possible book buying experience. It is a truly exciting prospect to harness also the respective strengths of Waterstones and Amazon to provide a dramatically better digital reading experience for our customers. The best digital readers, the Kindle family, will be married to the singular pleasures of browsing a curated bookshop. With the combination of our talents we can offer the exceptional customer proposition to which we both aspire."

For his part, Amazon founder and CEO Jeff Bezos said: "Waterstones is the premier high street bookseller and is passionate about books and readers--a dedication that we share deeply. We could never hope for a better partner to bring together digital reading and the physical bookstore."

Waterstones called "the digital initiatives" part of an ongoing effort to upgrade its stores that includes "major refurbishment" and "dedicated digital areas, free wi-fi access and new coffee shops."


---

---