B&N News: New Tablets; New Video; New Nook Sellers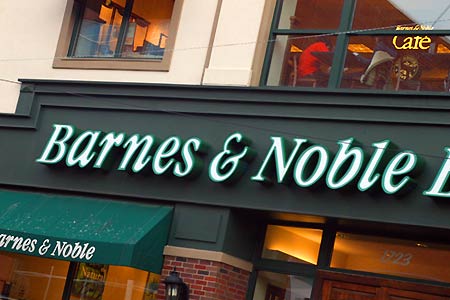 It's been a big news day for Barnes & Noble: over the past 24 hours, announcements have included the launch of new tablets, a video streaming service, agreements with more U.K. retailers to sell Nooks and the appointment of a new head of international Nook sales. The stories:
B&N is launching two high-definition color tablets: the 7" Nook HD and 9" Nook HD Plus, priced at $199 and $269, respectively. In the U.S., the devices are for sale online now and will be in stores in early November. In the U.K., the devices will be available to order in late October and will appear in stores in late November.
The Nook HD Plus is B&N's first nine-inch tablet and is significantly less expensive than the iPad, which starts at $499. "We think there's a space in the market below the iPad for a larger-format tablet that's half the price," B&N CEO William J. Lynch told the New York Times.
Initial reviews were positive. James McQuivey of Forrester Research told the Times: "These are better devices than what Amazon has announced, and they're comparably priced."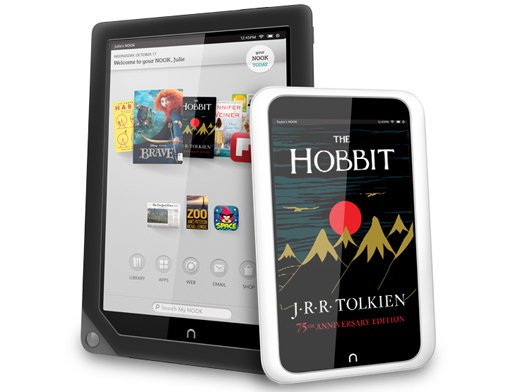 Among other features, the company said the Nook HD has "the world's highest resolution ever." The tablets are also relatively light and are geared, in particular, toward book reading and families, the company said. Also, unlike the Kindle, they have "no annoying ads," B&N noted.
Gigaom.com explored B&N's attempts to translate "all of the knowledge that makes our stores gathering places for people and allows people to discover things" into its e-readers, as B&N's Jim Mustich put it.
Among the results: Nook Channels, "curated collections of books that 'speak to a certain type of reading or a certain type of content.' Mustich says the company had the idea when he and B&N CEO William Lynch were in an elevator together and Lynch mentioned that he'd liked Ernest Hemingway's The Sun Also Rises and wanted to read other books like it. If you look up that title in other online bookstores, Mustich says, 'you get a high-school reading list, books like The Great Gatsby, when what you really want is James Salter.' The channels have titles like Digging into Murder, Jane Austen & Heirs and International Intrigue. Each contains 40 to 50 titles, most curated by Barnes & Noble booksellers. The channels will eventually include other types of content, too (like movies), and users will be able to improve recommendations by 'liking' or 'not liking' books that pop up in their stream."
Gigaom.com also noted B&N's emphasis on the devices' female- and family-friendly features.
Because "the average American woman's hand is 172 millimeters," B&N designed the Nook HD "so that the average woman can easily hold it in one hand. This means the Nook HD is longer and skinnier than the Kindle Fire (both have the same size of screen but the Kindle Fire has a wider bezel)."
B&N also allows up to six accounts to share one device, and "adults creating profiles for children can set limits on what their kids can and can't do on the tablet. For example, they can ban shopping completely or allow 'kid-friendly' shopping, which allows children only to access 'safe' content from a preselected list."
---
This fall, B&N is launching Nook Video, which will stream movies and TV shows from a range of studios, including Sony, Warner Bros., Disney, HBO, Viacom and Starz. The material can be watched on Nooks, TVs, tablets, smartphones as well as on a video app that will be released in the near future.
---
Patrick Rouvillois is joining Barnes & Noble as v-p, managing director, international, a new position in which he is responsible for building the Nook outside the U.S. He is based in Luxembourg, where most of B&N's European operations have headquarters.
Rouvillois was formerly global CMO and head of eCommerce of Carrefour, which has 15,000 stores in 30 countries, and earlier was executive v-p of consumer marketing for Orange Group. Before that, he worked at Vivendi Universal Net and at the Boston Consulting Group.
---
B&N is expanding distribution of the Nook in the U.K. by partnering with several more U.K. retailers beyond Blackwell's, Foyles, John Lewis and Argos, announced in the last month:
Dixons Retail, which will sell the Nook in its 600 Currys and PC World electronics stores in the U.K. Dixons Retail also operates another 700 stores elsewhere in Europe, and online.
Sainsbury's, which has more than 1,000 supermarkets. The Nook will be available in about 270 Sainsbury's outlets.
The supermarket chain Waitrose, which is owned by John Lewis. Waitrose will offer the Nook in "selected stores" among its 280 locations.
B&N estimates the Nook will be available in some 1,600 U.K. retail outlets by the holiday season.
---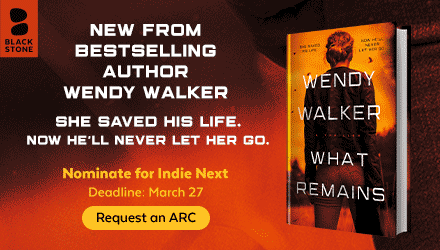 ---