MacAdam/Cage for Sale
MacAdam/Cage, the small independent publisher that focuses primarily on fiction and some narrative nonfiction, is for sale.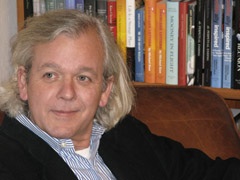 David Poindexter, who founded the company in 1998, told Shelf Awareness that the ideal purchaser would be "someone like myself 15 years ago, with the drive, commitment and resources who wants to get involved in the literary landscape in America on the publishing side" and who could take over "where we leave off." Another possible purchaser would be "a good nonfiction publisher that would like to get into fiction." Right now, Poindexter said, he doesn't have the resources to continue publishing properly for the long term.
After several years of financial difficulty, this year MacAdam/Cage published seven new titles and four paper reprints in the spring and for the fall will publish three new titles and three paperbacks. The backlist has about 350 active titles.
Headquartered in San Francisco, MacAdam/Cage has always emphasized high quality fiction. The house's bestsellers have included The Time Traveler's Wife by Audrey Niffenegger and Ella Minnow Pea by Mark Dunn. It bought MacMurray & Beck in 2000.
The house has a staff of three, with outside contractors. Poindexter said that he would be happy to help in the transition. For more information, e-mail david@macadamcage.com.
---

---