Bookstores 'Are Human Places'
"[B]ookstores are human places--they are extensions of the personalities of the men and women who operate them.... We have probably passed the point where there can be any credible objections to the existence and use of electronic readers. (I like the feel and smell of books as much as anybody, but come now: you can keep all of Montaigne and Tolstoy on a phone in your pocket. That's amazing.) And booksellers have wholeheartedly embraced the online selling that keeps them in business. Yet bookstores provide something irreplaceable that we shouldn't easily relinquish.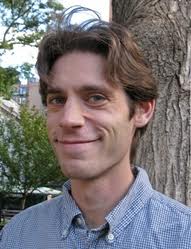 Their knowing charms and surprises (even, admittedly, their parochialism and occasional cluelessness) spring from the people who run them and who decide what they will carry. Bookstores are, in essence, personal libraries. In this way, they are macrocosms of the books they contain--there is life inside them."
---

---