John Green: 'We Built This Together'
"I'm sometimes held up as an example of someone who's changing the publishing paradigm or whatever because I have a lot of Tumblr followers and YouTube subscribers and I can speak directly to my audience and I don't need the value-sucking middlemen of bookstores and publishers. And in the future everyone is going to be like me and no one will stand between author and reader except possibly an e-commerce site that takes just a tiny little percentage of each transaction.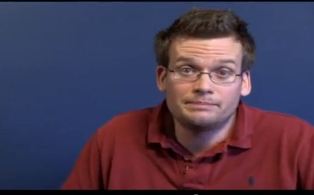 "Yeah, that's bulls**t. I wouldn't have any books to my name without the tireless and committed collaboration not only of my editor, Julie Strauss-Gabel, my agent, Jodi Reamer, my friends, my family, everyone at Penguin, but also the collaboration of thousands of other people--copy editors, warehouse employees, programmers, people who know how to make servers work, librarians and booksellers.
"We must strike down the insidious lie that a book is the creation of an individual soul laboring in isolation. We must strike it down because it threatens the overall quality and breadth of American literature. They hold me up as an example, but I am not an example of publishers or bookstores extracting value because without my editor, my first novel, Looking for Alaska, would have been unreadably self-indulgent. And even after she helped me make it better, it wouldn't have found its audience without unflagging support now more than eight years on from booksellers around the country. I wouldn't have the YouTube subscribers or the Tumblr followers. And even if I did, I wouldn't have any good books to share with them. We need editors and we need publishers and we need booksellers… We built this together and we're going to keep building it together."
--John Green, winner of the ABA's Indie Champion Award, accepting the award last Thursday at the ABA's Celebration of Bookselling luncheon
via video
.
---

---