Federal Judge: Apple Price-Fixing Ringleader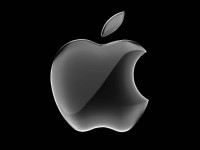 To no one's surprise, federal district court judge Denise Cote ruled against Apple in the case over the agency model for e-books, finding that the company had conspired to fix prices with the five publishers that already settled with the Justice Department. A trial for damages brought by 33 state attorneys general will soon take place and will be presided over by Judge Cote.

In the 160-page decision, the judge wrote that in early 2010, just before the introduction of the iPad and iBookstore, when publishers were concerned about Amazon's deep discounts on e-books, Apple "seized the moment and brilliantly played its hand," providing Hachette, HarperCollins, Macmillan, Penguin and Simon & Schuster "with the vision, the format, the timetable, and the coordination that they needed to raise e-book prices."

Before the trial began last month, Judge Cote said that she believe the Justice Department would be able to prove its case.

"This result is a victory for millions of consumers who choose to read books electronically," the Justice Department said. "Apple executives hoped to ensure that its e-book business would be free from retail price competition, causing consumers throughout the country to pay higher prices for many e-books. The evidence showed that the prices of the conspiring publishers' e-books increased by an average of 18% as a result of the collusive effort led by Apple."

Apple lawyer Orin Snyder wrote: "We strongly disagree with the court's preliminary statements about the case today." Apple will appeal.

The decision will have no effect on e-book prices, since the five publisher defendants already agreed to--and have largely implemented--new policies on e-book pricing. The retail price of e-books has lowered somewhat, but, in a twist this Justice Department will likely overlook, Amazon is pricing many new and popular e-books higher than its old preferred level of $9.99, now that its near-monopoly has been preserved.
---

---