Amazon Offers to Sell Through Indies; Indies Astounded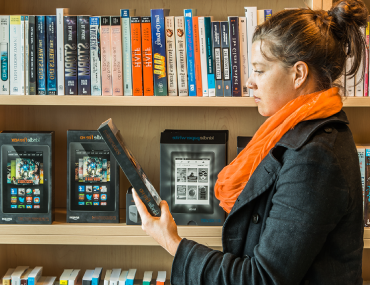 To the astonishment of many independent booksellers, yesterday Amazon announced a program whereby indies and other retailers can sell Kindle e-readers and accessories and, in some cases, receive a percentage of sales of e-books bought on devices purchased at stores.

Called Amazon Source, the program is similar and "builds on the technology and sales integration" of the arrangement whereby Waterstones has sold Kindles in its stores in the U.K. for the past year. There are two options for retailers: in one, the bookstore buys the Kindles at a 6% discount, and earns a 10% commission on every Kindle e-book purchased on Kindle devices sold by the bookstore for the first two years after a customer buys a device. For a higher discount, the retailer can sell Kindle devices and accessories but not receive a percentage of subsequent e-book sales.

A pilot program in the U.S. included at least two bookstores near Amazon headquarters in Seattle.

According to Barbara Racine, manager at the University of Puget Sound Campus Bookstore, Tacoma, Wash.: "This is a natural fit. Amazon and University of Puget Sound both offer educational resources to students, and it's always better to work together. Being a small store sometimes hinders our options to sell technology devices, but Amazon Source made it very easy to sign up and place our first order. We think our students will be really happy to be able to touch and try Kindle tablets and e-readers in their campus store."

Jason Bailey, co-owner of JJ Books, Bothell, Wash., said, "We are selling Kindle e-readers, tablets, and accessories in our store to expand our customer base and build toward the future bookstore model. We feel that Amazon is the leader for e-readers. Teaming up with Amazon to bridge the move to electronic books will help us find a means of long-term viability for our independent bookstore. Kindle will help us bridge the evolution of the bookstore into the Internet age."

Russ Grandinetti, v-p of Amazon Kindle, commented: "For many years, bookstores have successfully sold print books on Amazon--now Amazon Source extends this opportunity to digital. With Amazon Source, customers don't have to choose between e-books and their favorite neighborhood bookstore--they can have both."

Programs in the U.S. involving Kindle sales in Target and Wal-Mart wound up with the retailers booting Amazon last year after it had become aggressively competitive in other arenas.

Independent booksellers contacted by Shelf Awareness reacted with a mix of bafflement, skepticism and indignation.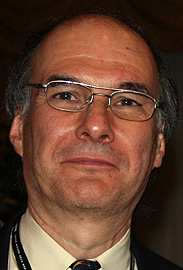 Noting that ABA member bookstores "always make their own decisions regarding their businesses," ABA CEO Oren Teicher said, "It appears that Amazon.com has again fashioned a program that benefits the retailer it cares about most--that is, Amazon. Based on available information, independent bookstores in more than half the country--26 states--are ineligible to receive commissions for e-book sales. Given Amazon's aggressive corporate tactics and their longstanding strategy to avoid the collection of sales tax, we don't see this new program as being at all credible."

He pointed out, too, that ABA's Kobo partnership allows hundreds of independent booksellers to offer "their customers the ability to purchase either e-readers or e-books from them whenever they want to read digitally."

David Bolduc, owner of the Boulder Book Store, Boulder, Colo., called participation in the program "sleeping with the enemy. If anyone thinks Amazon is going to do you a favor, you better have someone walking behind you so you don't feel the stab. Their whole entire business model is predatory.... I don't see any possible way to live in the same ecosystem as Amazon. They don't want anybody else. They want to be the go-to source for everything in the world."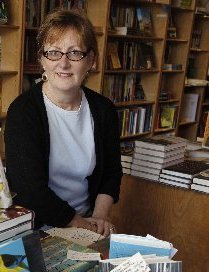 Margot Sage-EL, owner of Watchung Booksellers, Montclair, N.J., called the Amazon program "shortsighted. Maybe some store somewhere that's trying to hang on would do it as a last resort. The most successful indie bookstores would see right through this."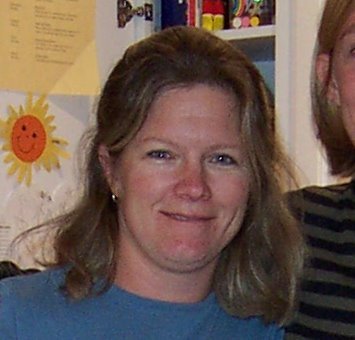 "For me, it's a Main Street issue," said Anne Holman, co-owner of the King's English Bookshop, Salt Lake City, Utah. "If I sell their Kindles after everything they've already done to indie bookstores, where would I be? It's about more than just bookstores: it's about the bike shop across the street, it's about the restaurants.... And it's not just the booksellers they've put out of business, it's the electronics store down the street, it's the other small businesses. I like our small businesses ecosystem and want it to flourish."

Sweet Pea Flaherty from King's Books, Tacoma, Wash., called the move "too little too late. It's like 'now you want to be some sort of ally?' They've been so hostile in the past, I think it's kind of weird." He added, "I assume Amazon feels like they're throwing us a bone, but I don't know who's going to bite on it. It's all kind of weird to me. I wish it had been a conversation."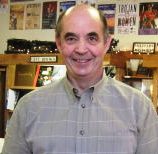 Roger Page, owner of Island Books, Mercer Island, Wash., wondered if the difficulties Amazon has had with publishing books by major authors--whose absence in bricks-and-mortar stores resulted in a shrinking of the program--might have had something to do with the introduction of Amazon Source. "Now they are trying to expand by selling the devices and services through our precious and, perhaps, increasingly powerful bookstores. I can't see sharing that ground regardless of the terms and increased access they offer. Just not worth it to us, and to the future of bookstores as hubs and hearts of communities."

Linda Marie Barrett, co-owner of Malaprop's Bookstore and Café, Asheville, N.C., summed up the opinion of many of her compatriots when she said: "It's hard for me to imagine any indie booksellers supporting this." --John Mutter and Alex Mutter
---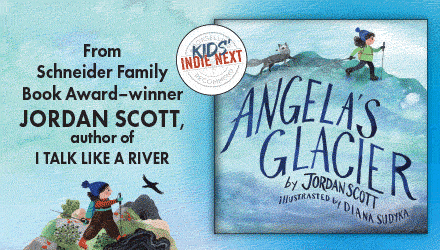 ---