Michael P. Huseby New Barnes & Noble CEO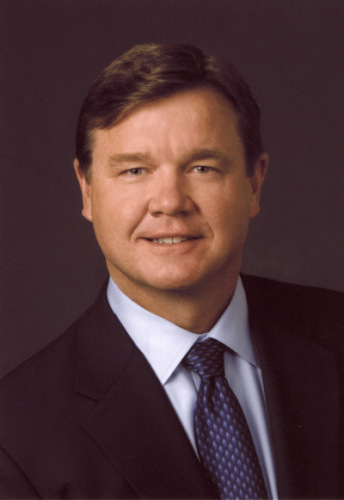 Michael P. Huseby has been appointed CEO of Barnes & Noble, Inc., filling a position that has been vacant since the abrupt departure last July of William Lynch. At that point, Huseby was promoted to president of B&N, Inc., and CEO of the Nook Media subsidiary, and chairman Len Riggio, who was then considering buying the company, became de facto CEO.
Huseby joined B&N as CFO in March 2012. He earlier worked at Cablevision, Charter Communications and AT&T Broadband. He is also taking a seat on the B&N board.
Riggio commented: "Since the day he joined the company, Mike has proven to be an excellent financial and business executive, whose leadership skills have earned the respect of the entire organization, as well as our board of directors. Although a relative newcomer to the retail book business, he has quickly developed a comprehensive understanding of the unique opportunities and challenges the Company faces, and he has a vision for the future in which I am in complete accord. Mike also has a passion for bookselling, which makes him a perfect fit for this job."
---
---