For Sale: Nicola's Books in Ann Arbor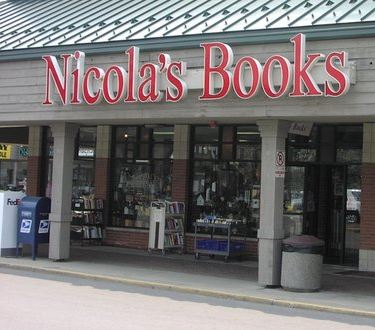 Nicola's Books, which is located in an 8,500-square-foot space at the Westgate Shopping Center in Ann Arbor, Mich., is on the market. Owner Nicola Rooney, who acquired the bookstore in 1995, told MLive.com that she hopes gradually to transition out of her role due to family issues, adding that there is no fixed timetable for the change of ownership.

"We're not doing this in a rush," she said. "We're not doing this because we're in any sort of a crisis. I'm doing this to ensure the future long-term health of the business.... I'm going to stay with it and just make sure it has somebody new to keep it going. I don't want anyone to think that this is anything bad that's happening. In the end I want people to know that this is a good thing that's happening."

She has fielded several inquiries from potential buyers and has some good candidates, but thus far there have been no substantial talks. Nicola's Books "is a local, independent, community-integrated bookstore," she said. "That's the way customers like it. That's the way my staff is used to running it. That's the way I intend to keep it. And it's my privilege to insist that. I wouldn't sell it to anyone who wouldn't want to do that."

Describing the ideal buyer as someone she can "take a long journey and transition with," Rooney observed: "People do not go into the book business at any level to make money. They go in because they love the product and because they feel books are an important part of people's lives--both their entertainment selves and their intellectual selves--and that they need to be fostered and maintained against the barrage of electronic things that children nowadays have competing for their time and attention."
---

---