L.A. Times Festival Adding IndieBound Buy Buttons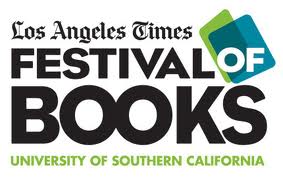 Last week the Los Angeles Times Festival of Books sparked the ire of independent booksellers, publisher participants and quite a number of book consumers who took to social media to air their complaints about the festival becoming an Amazon affiliate. Now, a few days after the brouhaha started, the LATFOB has begun the process of adding IndieBound buy buttons next to each featured author's name.
"Our creative team was testing the site," confirmed Hillary Manning, director of communications for the Los Angeles Times. "The links will officially be live within a couple of days."
"I think the world has let [the LATFOB] know that there might have been a little bit of an issue with what they did," said Maureen Palacios, president of the Southern California Independent Booksellers Association. "We are thrilled that now they are giving consumers the choice of IndieBound." Palacios, owner of Once Upon a Time in Montrose, said she would be calling representatives at the Times to thank them and to bring up a few other issues SCIBA would like to address.
One of the questions likely to be asked by SCIBA is why the Festival was offering a free Kindle as a promotional giveaway over the weekend. "I will let them know that they can give away my Kobo Arc if they want," suggested Palacios.
Overall, Palacios said, SCIBA was quite impressed with how quickly the Times was able to act with regard to adding IndieBound. "They pretty much corrected it right away," she added.
But the correction did not come fast enough for San Diego indie Warwick's, which, upon learning that LATFOB had became an Amazon affiliate, cancelled its chartered bus that brings its customers to the festival. "It's not like we are never going to support the festival again," said Adrian Newell, Warwick's book buyer, adding that she, too, was impressed with how quickly the Festival responded to the Amazon affiliate issue. Also, Newell said, the controversy brought positive feedback, as Warwick's customers commented on the Festival allowing a mammoth e-tailer to siphon sales from local stores. --Bridget Kinsella
---

---