Powell's to Move, Expand Beaverton Store
In November, Powell's Books will move its Beaverton, Ore., store to a 32,500-sq.-ft. site--double the size of its current store--in the Cedar Hills Crossing shopper center, the company said yesterday.
"Relocating and building a new store at Cedar Hills Crossing gives us a chance to better serve our customers by offering a larger selection of used and new books," said Emily Powell, in a statement. She is slowly taking over the reins of Powell's Books from her father, Michael Powell.
This marks Powell's only major location change in more than 20 years and was prompted by redevelopment of the retail space it has occupied since 1984. The Beaverton store has an emphasis on technical and children's books, and the new store will have a large children's section and "a large, comfortable area for author appearances and community events."
Cedar Hills Crossing is in the final stages of a $35-million renovation.
Talking with the
Oregonian
, Emily Powell called the shopping center "the new downtown, and we like to be in those center urban areas where people can walk."
The store's new location is close to a Borders store that "some credit with starting Beaverton Mall's rebirth in 1996," the paper said. Dan Eichler, Borders's district marketing manager, told the
Oregonian
that the stores should complement each other, and Powell commented, "The more readers you have in one space, the better."
---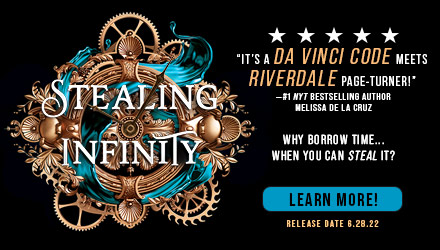 ---