Amazon Delaying Shipment on Select Hachette Titles
Amazon has been listing several popular titles published by Hachette Book Group as being unavailable for up to three weeks in what the New York Times called "a flexing of its muscle as a battle with a publisher spills into the open."


The books, new as well as old, include Everybody's Got Something by Robin Roberts and Stephen Colbert's America Again: Re-becoming the Greatness We Never Weren't, while James Patterson's Alex Cross, Run is listed as taking up to five weeks to ship. Even J.D. Salinger's Nine Stories and Franny & Zooey are showing lengthy waiting times.

Noting that Amazon was delaying shipments "for reasons of their own," Hachette spokeswoman Sophie Cottrell said, "We have been asked legitimate questions about why many of our books are at present marked out of stock with relatively long estimated shipping times on the Amazon website, in contrast to immediate availability on other websites and in stores. We are satisfying all Amazon's orders promptly."

"Amazon is holding minimal stock," she added, and restocking some of Hachette's books "slowly."

The Times noted that for "at least a decade, Amazon has not been shy about throwing its weight around with publishers, demanding bigger discounts and more time to pay its bills. When a publisher balked, it would withdraw the house's titles from its recommendation algorithms."

In a statement, Hachette expressed gratitude "for the patience of authors and all Amazon readers as we work to reach an agreement and to encourage Amazon to be back to offering Hachette Book Group's books within normal shipment times." Cottrell told Publishers Lunch that "the re-stocking has been an issue for a few weeks, roughly."
---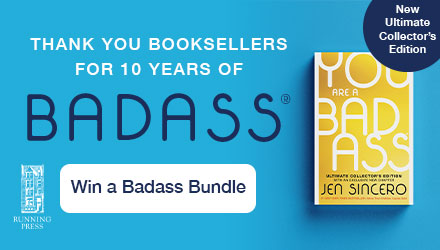 ---