Jamie Ford on the Many Values of a Healthy Literary Ecosystem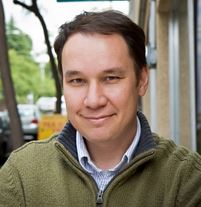 "[W]e need more bookstores and libraries. They're tactile. They're immersive. They're humane. They've always been trendy. But more than that, they are staffed by dedicated booklovers who curate collections of actual books, and books are the written record of the human condition. So buy online, but also buy local when you can--that way you're supporting a healthy literary ecosystem.

"After all, I met my wife at the public library and proposed in a bookstore. And you can't do that on a Kindle. (Though I'm sure someone is working on it)."
---

---