Florida Bookstore Day to Debut November 15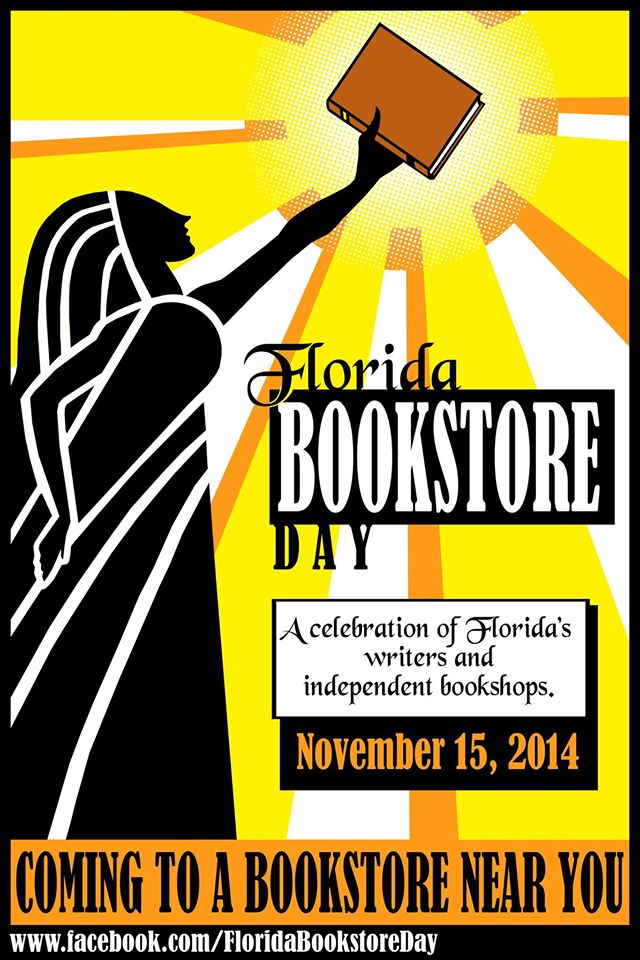 Celebrating independent and used bookstores, local authors and small presses, the first Florida Bookstore Day will take place on Saturday, November 15.

The event is the brainchild of Tiffany Razzano, who runs Wordier Than Thou, which supports creative writers through open mic events, a literary magazine and a radio show. According to 83degreesmedia, she was inspired by Record Store Day and in researching discovered California Bookstore Day, which was held for the first time last May 3.

"I wanted to do something big," Razzano said. "It's a celebration of independent bookstores and the writing community. People won't even know they're at a literary event."

The Day will feature five special posters based on "famous Florida books": The Yearling by Marjorie Kinnan Rawlings, Swamplandia by Karen Russell, Their Eyes Were Watching God by Zora Neale Hurston, A Land Remembered by Patrick D. Smith and Florida Roadkill by Tim Dorsey.

Suggested events include readings by local authors, a local authors' fair, signings, book releases, panels, open mics and workshops. In St. Petersburg, an afterparty will be held Saturday evening at the Venture Compound gallery/event space.

Stores throughout the state are participating. The event is sponsored by Florida Antiquarian Book Fair and also received a grant from Awesome Tampa Bay.


---

---