Amazon: Sales Growth Slows, Loss of $437 Million

Amazon's third-quarter results, announced yesterday, continued the trend of the past several years: slowing if still monumental sales growth, and rising losses, both beyond analysts' expectations. This time the loss was its largest quarterly loss in 14 years--nearly half a billion dollars. And the company's predictions for fourth quarter sales disappointed analysts, leading to another drop in Amazon's share price.

In the third quarter ended September 30, net sales at Amazon rose 20.4%, to $20.58 billion, while the net loss increased more than tenfold, to $437 million, or 95 cents a share, compared to a net loss of $41 million, or 9 cents a share, in the same quarter last year. Both figures were below analysts' estimates of a sales gain of 21.6%, to $20.8 billion, and a net loss of 74 cents a share. The company also predicted that in the fourth quarter, sales will be between $27.3 billion and $30.3 billion, up only 7%-18% compared to the fourth quarter of 2013 and below analysts' estimates of a gain of 21%, to $30.89 billion.

As with the last several quarters, Wall Street did not like the news. In after hours trading, Amazon stock, which was already down 21% for the year, fell another 12%, to $279.75. In late 2013, it hit its all-time high of $408.06 a share.

The Wall Street Journal noted: "The bottom-line losses reflect Amazon's heavy investments in new businesses and services that some investors worry are stretching the Seattle company too thin. This year, it has released an array of new offerings including a hand-held grocery-ordering device, unlimited e-book rental and streaming services, and its first set-top box and smartphone."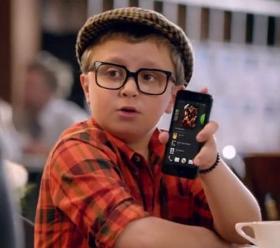 The Fire phone failure was also a major factor in the losses. As the New York Times put it, "The third quarter was marred by the disappointing reception of the Fire phone, Amazon's long-awaited and much-promoted entry into the smartphone market. A marketing survey of 500 Amazon customers could not find any who reported owning a Fire. The majority of the reviews on Amazon's own site give the Fire the lowest possible rating.

"A $200 price cut last month briefly pushed the phone up on Amazon's list of top-selling electronics products, but it quickly fell off again. Thousands of employees spent years developing the phone. It is a rare case of Amazon completely misjudging the appeal of a new product."

The Amazon announcement's long list of milestones in the quarter did not mention Hachette or any other publishers. Still, the New York Times speculated that Amazon's "take-no-prisoners attitude toward its suppliers might be catching up with it," saying that "one particularly weak segment for Amazon in the third quarter was North America media sales, which means books, movies and music. It increased a mere 4.8% from 2013."
In a conference call with analysts yesterday, Amazon CFO Thomas J. Szkutak attributed the slow growth to a shift to renting textbooks rather than buying them, and a strong 2013 quarter, making for a difficult comparison. But Colin Gillis, an analyst with BGC Partners, called the drop to 4.8% "a violent deceleration in growth," adding, "The controversy with [Hachette] likely also contributed to the slowdown."
Reflecting investor dissatisfaction with Amazon's spending sprees and increasing losses, Szkutak sounded an unusually cautious tone in the conference call, saying, "We've certainly been in several years now what I would call an investment mode. There is still lots of opportunity in front of us, but we know we have to be very selective about the opportunities we pursue."
Several observers pointed out that because of the huge loss, Amazon has been able to take yet another tax benefit, amounting to $205 million in the quarter. (Its pre-tax loss was $634 million.) Noting that Amazon's stock-based compensation to management has risen 40%, to $1.4 billion, over the past year and that some $470 million in stock-based compensation will be handed out in the fourth quarter, Matthew Finston on SeekingAlpha commented: "This might be seen as a positive to some, but I think it is a bit screwy. The company gets to handsomely award management, exploit its employees, short-change investors [by diluting stock], and when all is said and done Amazon gets a nice little tax deduction from Uncle Sam. Seems to me like Amazon gets to have its cake and eat it too."
---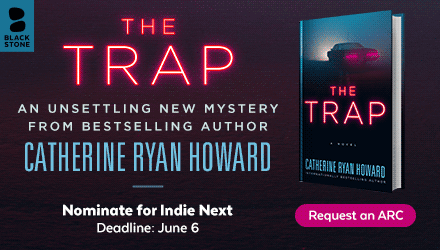 ---