More Than 40 Stores Join in Florida Bookstore Day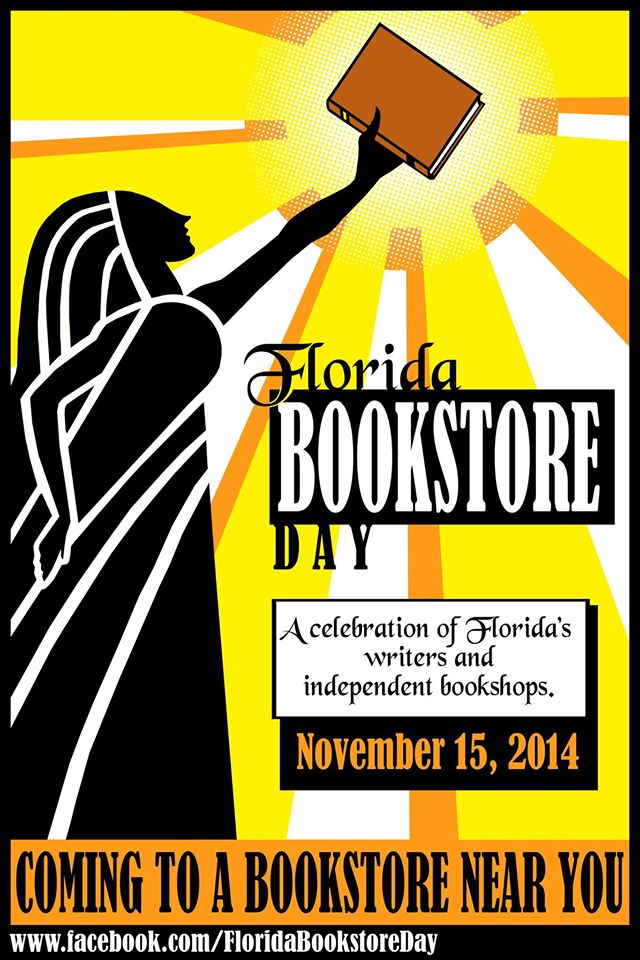 More than 40 independent and used bookstores throughout the state are participating in the first Florida Bookstore Day, which will be held on Saturday, November 15, and will celebrate the stores as well as authors and small presses. The brainchild of Tiffany Razzano, who runs Wordier Than Thou, which supports creative writers through open mic events, a literary magazine and a radio show, the new event was inspired by Record Store Day. In her research, Razzano discovered California Bookstore Day, which was held for the first time last May 3.

Participating bookstores include Books & Books, Miami Beach and Coral Gables; Vero Beach Book Center; Inkwood Books, Tampa; Oxford Exchange, Tampa; Haslam's Book Store, St. Petersburg; Wild Iris Books, Gainesville; and Murder on the Beach, Delray Beach. For a complete list of participating bookstores, click here.
Each store will organize its own programming for the day, which may include readings by local authors, book signings, panels, special sales and more. Regular updates about Florida Bookstore Day can be found on Facebook. As indicated earlier, a limited-edition poster series based on famous Florida novels will be sold at some of the stores.

A "Florida Bookstore Day after party" will be held at the Venture Compound in St. Petersburg from 7 p.m. to midnight on Florida Bookstore Day and will feature an open mic, vendors and authors selling their work, Great Literary Mad Libs, a Lucha Libro exhibition match, music, local craft beer, food trucks and more. Entry is $5 per person.
---

---