Phoenix Books to Open Store in Rutland, Vt.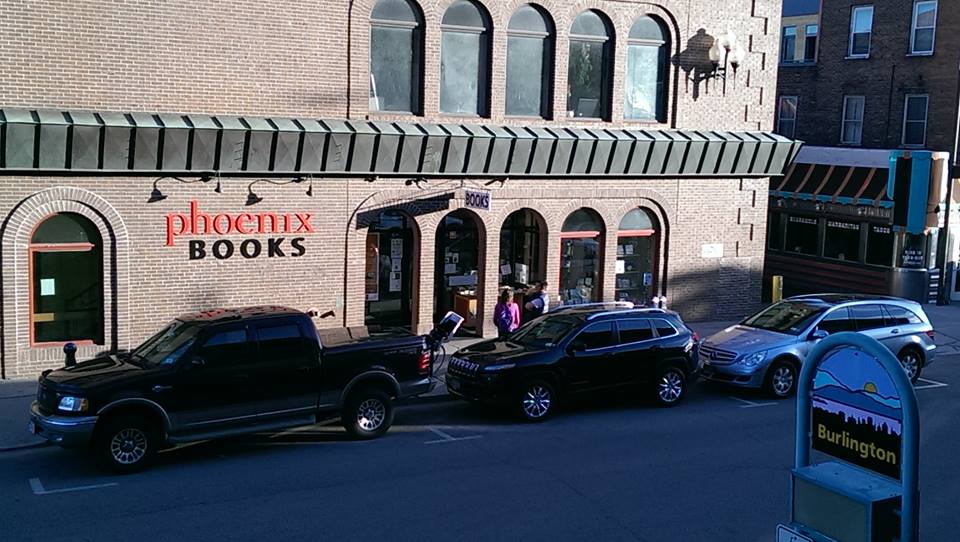 Michael DeSanto and Renee Reiner, co-owners of Phoenix Books, which has stores in Essex Junction and Burlington, Vt., are looking to open a third location in downtown Rutland, the Eagle reported. "We need to settle on a location and raise capital, but I don't see anything that would prevent us from becoming part of the renaissance of downtown Rutland," said DeSanto. "Our hope is to be open in Rutland by early summer."

They "were quietly considering" opening a third store when they were contacted by Steve Costello, v-p of Green Mountain Power, which "has worked closely with the Downtown Rutland Partnership and other local leaders to recruit the bookseller," the Eagle wrote.

"Phoenix Books would make a tremendous addition to downtown, and... could be a draw that benefits other businesses," Costello said, adding that GMP "has enlisted more than 50 local businesses and residents who have pledged to pre-buy $1,000 worth of books each.... As we started that outreach, it quickly became clear that there was enormous demand for a local bookstore focused on new books, e-books and the like--a real hunger for an alternative to the Internet."

"We have been astounded by the initial reaction from the community, and have fallen in love with downtown," DeSanto added. "From the architecture to the outpouring of support, we have been astonished at what we've seen in Rutland--including a level of collaboration and commitment to the community that's unrivaled in our experience. We can't wait to be a part of that."
---

---