Kelly Link: 'I Love Booksellers--Literally'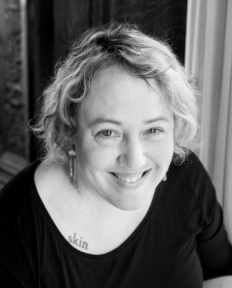 "Brick and mortar bookstores have their own distinct personalities. They're idiosyncratic! They have opinions! They champion the books that they love! They can order any book that you want, but they also carry books that you might not come across on your own. I like browsing. I like finding books that I would never have found if someone hadn't written a note about them, or faced that book out on a shelf. And I love booksellers. (Literally: I fell in love with a bookseller. He proposed to me in the store window.) I love finding out what books they've read and loved. I like asking them questions about their bookstore: what sells, who their customers are, what they wish was back in print again."
--Kelly Link, former bookseller (at Avenue Hugo Bookshop, Boston), co-owner of Small Beer Press, editor and author--her latest is
Get in Trouble: Stories
, has just been published by Random House--in a
q&a with Brazos Bookstore
, Houston, Tex.
---

---