Faber Terminates Partnership with FSG

U.K. publisher Faber & Faber has terminated its partnership with Farrar, Straus & Giroux after 17 years, and will be announcing plans for the U.S. market shortly. The Bookseller reported that "all the titles published by Faber and Faber Inc., and those under contract for release, will now become FSG titles, moving to the FSG colophon over the next 18 months." Mitzi Angel will continue to acquire as v-p and executive editor at FSG.

Faber CEO Stephen Page said the partnership "has been a highly fruitful and successful one. There could have been no more sympathetic and valuable home for the Faber brand than FSG for 17 years. The market, though, for English-language publishing has become increasingly global and digital and it has become important for us, as a U.K.-based publisher, to be able to operate under our strong brand in all English language markets and, of course, the United States is the largest of these. While this joint ownership is ending, we know that the history, values, and editorial spirit we share with FSG will endure in the many other ways we work together."

Jonathan Galassi, president and publisher of FSG, commented: "Though Faber and FSG are ending our formal affiliation, our long-standing editorial relationship, which dates back to the friendship between T.S. Eliot and Robert Giroux and includes a long list of shared authors, among them Seamus Heaney, Ted Hughes, Philip Larkin, Derek Walcott, Paul Muldoon and Christopher Logue, will continue."
---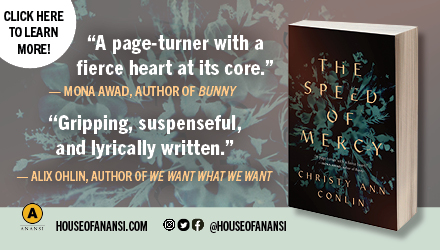 ---