Alsace Walentine Leaving Malaprop's, Opening Florida Store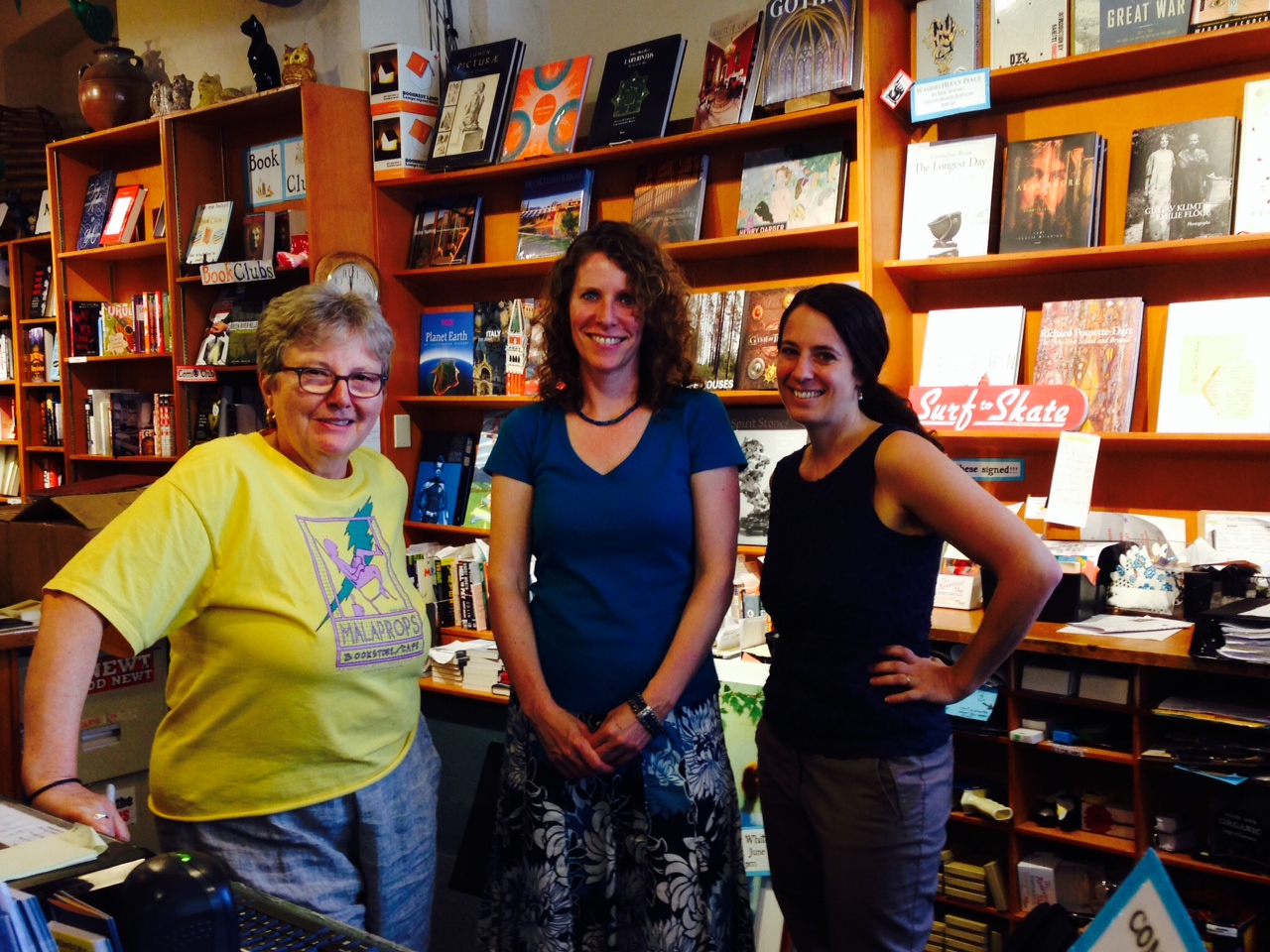 Emoke B'Racz (l.), Linda-Marie Barrett (c.) and Alsace Walentine.
Alsace Walentine, longtime author event coordinator at Malaprop's Bookstore/Café, Asheville, N.C., will open a bookstore in St. Petersburg, Fla., in the fall of 2016. She will draw on 16 years of experience in bookstore management and event coordination, as well as what she calls "priceless mentorship" from Emoke B'Racz and Linda-Marie Barrett, Malaprop's owner and manager. Walentine will join her wife, Candice, in St. Petersburg and is excited to be opening a business in a city with a thriving Keep Local movement. Inspired by Malaprop's, the yet-unnamed bookstore will offer new books of all genres, author and community events and, of course, delicious locally brewed coffee. Barrett called Walentine "one of the finest booksellers I know, and a beloved coworker and friend." Walentine can be reached at alsacedior@gmail.com.
---

---