University of Akron Press Back in Business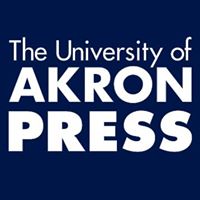 The University of Akron Press, which was shuttered in July as part of the school's effort to trim $40 million in expenses, has new life. The Beacon Journal reported the university rehired staff members Carol Slatter and Amy Freels. Jon Miller, associate professor of English, will serve as transitional director, taking over for Thomas Bacher.

University president Scott Scarborough said the press "has been and will continue to be a vital part of the academic core of this institution."

The earlier decision, along with other cuts, "helped fuel a swell of negative publicity against the university and led to a protest last week outside the board of trustees meeting, where Scarborough and the trustees admitted that they have made mistakes when rolling out the financial plan," the Beacon Journal wrote.

UA Press operations will be moved into the University Libraries system and the school "will take all steps necessary to make sure it maintains its well-earned reputation as a vibrant, active academic press, and to maintain its full membership in the Association of American University Presses," Scarborough added. "It will honor all existing publishing commitments, continue to seek out new, high-quality works to add to its catalog, and proudly continue to support its nationally recognized poetry series."

Editorial board member Kevin Kern said the university president's statement "strikes the right tone and seems to be a long-term commitment."
---

---