Gala at the NYPL: Knopf Turns 100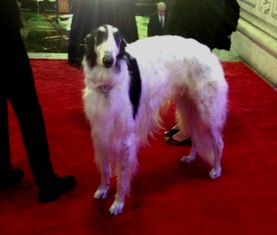 Jean-Luc on the red carpet
Last night at the New York Public Library, some 1,000 people celebrated the 100th anniversary of Alfred A. Knopf--an event that featured spotlights on Fifth Avenue shining into the rainy sky and a pair of real live borzois (Knopf's logo) at the entranceway. After Knopf editor-in-chief (and Knopf Doubleday Publishing Group chair) Sonny Mehta greeted guests, a striking variety of Knopf authors--and Mitchell Kaplan of Books & Books--spoke, and the common theme was praise for Knopf and its century of publishing exceptional books.

Robert Caro talked about the pleasure of having his "very long books" published by Knopf, where "old values endure." Toni Morrison recalled how she went from being a textbook editor at L.W. Singer, which was bought by Random House, to being an editor at Random House and being published by Knopf.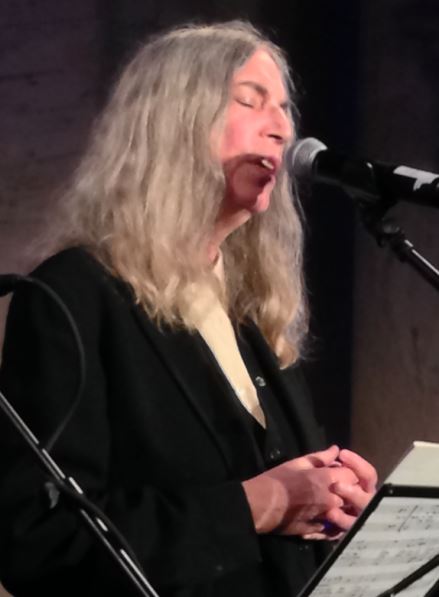 Patti Smith performing
Sharon Olds recited a Chaucer poem in Middle English--and modern English. James Ellroy paid electric homage to Knopf and its borzois.
And Patti Smith closed out the festivities with "a little song, a little prayer," and said, "It's been a great ride in this company, and there's more to come."

Introduced by Knopf's Paul Bogaards as "a little man-candy from Miami," Kaplan spoke of his admiration for Knopf and its books. He noted that he still does buying, and "with Knopf, it's never a question of whether to buy but how many."
---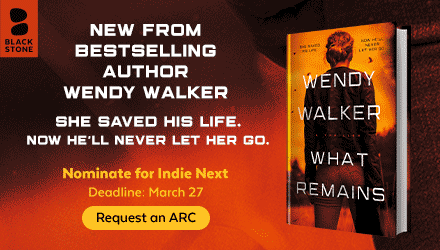 ---