Liberty Bay Books Opening Holiday Store in Bremerton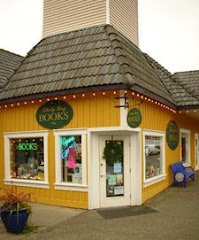 Liberty Bay Books, Poulsbo, Wash., is opening a holiday store in Bremerton in November and December. The towns are about 10 miles from each other, across Puget Sound from Seattle.
Suzanne Droppert of Liberty Bay Books noted that Bremerton, a town of 40,000, has no new-book bookstore. The pop-up store will carry a range of new books--bestsellers, regional authors, favorite children's titles--as well as sidelines, cards, games and more. Booksellers from the Poulsbo store will staff the Bremerton store, which will be at 409 Pacific Avenue, near Hot Java and the Admiral Theater.
The Bremerton store will open Halloween Day, "in costume of course, to hand out candy to our new community of Bremerton readers," Droppert wrote. To start, the store will be open 11-6 p.m., Wednesday-Sunday.
---

---