Holiday Bookselling: 'An Honor. A Privilege. A Blast'
"It is the second busiest week of the year in our little bookstore. Anyone who works retail knows this can mean many things. Not only are all of us in the thick of our own personal holiday planning and shopping, we are concierges and confidantes for countless others who are doing the same. Some are old friends. Some are just passing through. Some have easy requests, others have no idea how unlikely or challenging their book/wrapping/mailing needs are. Everyone is in a heightened state. We are usually powered by sugar and caffeine. This is my 42nd bookstore holiday. How I am processing the stress has changed.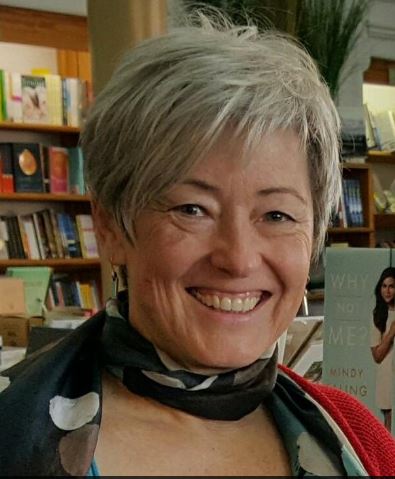 I realized as I threaded my way home through the obstacle course of detours and construction tonight that I am profoundly grateful for all of it. The would be author with the huge ego and bigger demands. The women who pull out every kids' book and throw them everywhere but don't leave til they have enough for a huge group of needy kids. The person with a title he is sure exists but only in his imagination. The gift wrapping. The year end requests for money. I am so grateful to have been able to be in a public space for 4 decades that serves readers. It is full of intelligent surprises, ridiculousness, new experiences, stories stories stories. So many gifts in this job. Yes I get overwhelmed and tired. We all do. But there isn't a more interesting place to be in December. I am grateful for everyone who takes the time to walk through our front door. An honor. A privilege. A blast."
--Kris Kleindienst, co-owner of
Left Bank Books
, St. Louis, Mo., in a Facebook post
---

---