B&N 'Digital Prototype Store' in the Works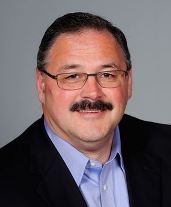 B&N CEO Ron Boire
Barnes & Noble plans to open a "digitally influenced prototype bookstore" later this year, Internet Retailer reported. B&N CEO Ron Boire announced the move during the annual eTail West conference in Palm Springs, Calif., though he didn't offer details regarding what the store would include or where it will be located. The announcement appears to come in response to Amazon's opening four months ago of its first bricks-and-mortar bookstore, in Seattle.

"One of the challenges of that store is going to be the digital experience," he said. "I don't think until you're fully connected--mobile, desktop and store--that you're going to be providing the full experience. That's our goal.... We're not talking specifics about the store right now except we are opening something in calendar 2016 and it will be different than the traditional Barnes & Noble store."

Boire noted that B&N's e-commerce foundation is in place, but now the company must build on it: "We have a lot of opportunity. We launched our new website last year. We built a new digital team over the last year or so. To me, bringing in the right talent that truly understands the difference between digital and physical and how they're all coming together is critical."
---

---