Hachette Buying Perseus's Publishing Operations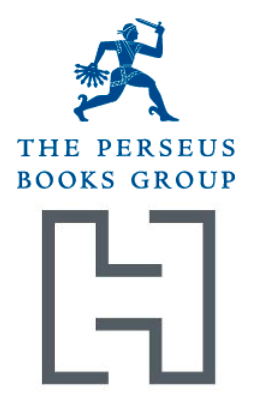 Hachette Book Group is buying the publishing operations of Perseus Books Group, a move that will bolster Hachette's nonfiction offerings and backlist. It's a deal that in various forms has been in the making for nearly two years, a simpler version of a complex 2014 deal that fell apart. The deal should close "after regulatory approval is received."

Hachette CEO Michael Pietsch welcomed Perseus staff and authors to Hachette and praised Perseus's "vital and original programs" and the respect it's built among "authors, agents, booksellers and the media." In addition, he called the purchase "a realization of Hachette's continuing plans to grow and to expand our nonfiction and backlist publishing programs. It is especially gratifying to have this new opportunity to join together with Perseus, after coming so close to acquiring the company 18 months ago."

Under that deal, Perseus was to sell the entire company to Hachette, and Hachette was immediately to sell the distribution side of Perseus, which serves some 600 publishers, to Ingram Content Group. Announced in June 2014, the deal fell apart by August. In September 2015, Perseus said it was "exploring" a sale of the company, and this time was using the services of an adviser, Greenhill & Co.

Perseus president and CEO David Steinberger called Hachette "a very good home for our authors and our people. It's so committed to books and authors."

As for Perseus's distribution operations, Steinberger said, "We're in discussions on the sale of that business, and we're making good progress. When we have something specific to announce, we'll communicate it. But right now focused on serving our clients."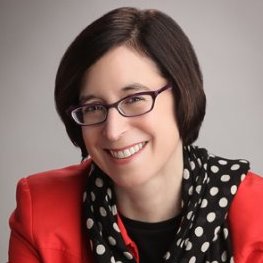 Susan Weinberg
Perseus's nine imprints--Avalon Travel, Basic Books, Basic Civitas, Da Capo Press, Da Capo Lifelong Books, PublicAffairs, Running Press, Seal Press and Westview Press--and its partnerships with the Economist, the Nation Institute, Participant Media and the Weinstein Company will become a new publishing division, headed by Susan Weinberg, senior v-p and group publisher at Perseus, who will join Hachette BookGroup's executive management board as senior v-p and publisher of Perseus Books.

Perseus's publishing operations account for about 500 new titles a year, have a backlist of more than 6,000 books and represent sales of about $100 million a year. The imprints are particularly strong in history, science, religion, economics, biography, social criticism, music, popular culture, travel, health, parenting and self help. Among its major titles are Pulitzer Prize winners A Problem from Hell by Samantha Power and Gödel, Escher, Bach by Douglas Hofstadter as well as Friday Night Lights by H.G. Bissinger, Skinny Bitch by Rory Freedman and Kim Barnouin, the Rick Steves travel guide series and three books by Nobel Prize winners: Banker to the Poor by Muhammad Yunus, Mighty Be Our Powers by Leymah Gbowee and The Feynman Lectures on Physics by Richard Feynman.

Perseus Books Group was founded in 1996 by Frank Pearl and grew steadily through a combination of acquisitions and internal growth. Frank Pearl died in 2012. A year ago, Centre Lane Partners took a controlling interest in Perseus.
Hachette Book Group was created exactly 10 years ago this month when Hachette Livre bought the Time Warner Book Group. Its major imprints include Little, Brown, Grand Central Publishing, Orbit, Hachette Books, Hachette Nashville and Hachette Audio as well as distribution operations for companies including Abrams, Chronicle Books, Houghton Mifflin Harcourt, Marvel, Peterson's, Phaidon Press, Quarto Publishing Group and Time, Inc. Books. In the past several years, Hachette Book Group has bought the Hyperion adult trade list and Black Dog & Leventhal.
---

---