Morin Named President and CEO of Ingram Content Group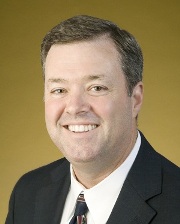 Shawn Morin
Shawn Morin, president and CCO of Ingram Content Group, has been named president and CEO of the company. John Ingram, who has been chairman and CEO, will continue as chairman.

"Shawn is a proven leader, well-known across our industry, and he is certainly the right CEO as we write the next chapter in our company's story," John Ingram said. "Ingram has experienced tremendous growth and transformation, particularly over the past few years. Shawn's leadership, technology and engineering backgrounds, and passion for our business and our clients have helped make this evolution possible."

Ingram added that he will continue his leadership role, particularly in the areas of strategy, new business opportunities and developing new connections, and participating in strategic relationships across the publishing industry.

Morin joined Ingram in 2009 as chief information officer. In December 2009, he was named president of VitalSource, Ingram's learning technology division. In 2012, he was named COO and was named president and COO in January 2015. Before joining Ingram, Morin was chief information officer and v-p of information technology at Bass Pro Shops. Earlier, he was the lead engineer working on the on-board flight software for the Space Shuttle program at the Kennedy Space Center in Florida.
Last week, Ingram bought the distribution operations of Perseus Books Group, which handles distribution for 600 client publishers.
---

---