B&N Executive Chairman Leonard Riggio to Step Down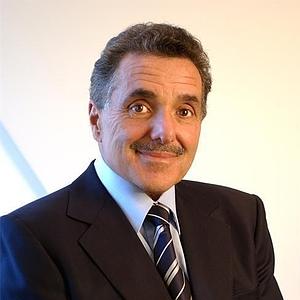 Len Riggio
Leonard Riggio "will step down as executive chairman of Barnes & Noble, following the company's annual meeting scheduled for September," the Wall Street Journal reported, adding that the man who built B&N into the nation's largest bookstore chain "said he played an active role last fall in the hiring of the company's current chief executive, Ronald Boire."

Paul Guenther, a board member since 2015, will serve as B&N's nonexecutive chairman, while Boire reports to the full board, the Journal wrote. Riggio, who resigned as CEO in 2002, will remain on the board. He is B&N's largest individual shareholder, with a 17.5% stake, and said he has no plans to sell or add to his stock holdings.

"I'm no longer going to be in charge. I'm done with that. I'm done with being top banana," said the 75-year-old Riggio, adding that he began pulling back in January. "I found peace with my decision," he said. "The whole identity crisis comes in. 'Who am I? How do I leave here?' All that stuff comes into your head after you spend so many years in one place."

Riggio began his bookselling career working in New York University's bookstore while a student. In 1965, he opened a competing college bookstore called SBX (Student Book Exchange) in Greenwich Village and operated several other area college stores. In 1971, he acquired B&N, then a single store on lower Fifth Avenue in Manhattan and opened some B&N stores in the New York metropolitan area. His next major purchase was in 1986, when he acquired B. Dalton Bookseller, which had 800 stores, mostly in shopping malls, and, with Waldenbooks, was one of the two dominant chains in the U.S. In the next few years, B&N became part of the book superstore wave that remade bookselling: it opened hundreds of superstores a year across the country, expanding in tandem with its biggest rival at the time, Borders. Riggio took B&N public in 1993, but continued to own and operate the college-bookstore group as a separate private business until 2009, when B&N bought it. In the last few years, B&N has cut back its superstores and now has some 640. It closed all the Dalton stores, and its foray into e-books, with the Nook, was healthy for a time, but the effort became a financial disaster. In 2015, the college group was spun off as an independent publicly traded company called Barnes & Noble Education.
---

---