Hastings Entertainment Going Out of Business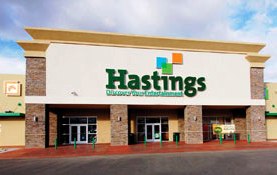 Hastings Entertainment, which filed for bankruptcy in June and has some 125 superstores in medium- and small-sized markets that sell new and used books in the multimedia media mix, is being liquidated and all stores will close by October 31, according to the Amarillo Globe-News.
At the auction for the company yesterday in bankruptcy court, Gordon Brothers and Hilco, which specialize in liquidation sales and handled the shutdown of Borders in 2011, bought Hastings Entertainment with the intention of closing it.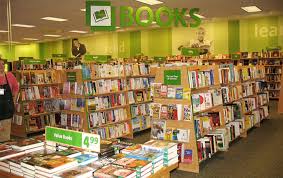 Some money from the sale of Hastings will go to Bank of America and Pathlight Capital, which provided the company capital during the bankruptcy proceedings. General creditors are also guaranteed some 75% of their debt.
In 2014, Hastings lost $10.9 million on revenue of $420 million. Last year, losses grew to $16.6 million and sales slumped to $401 million. When the company filed for bankruptcy in June, its debts included some $80 million in secured loans and $59 million in trade bills, according to the Wall Street Journal.
Founded in 1968 with headquarters in Amarillo, Tex., Hastings merged in 2014 with subsidiaries of National Entertainment Collectibles Association, a major supplier to Hastings of movie, book and video game merchandise and collectibles that was wholly owned by Joel Weinshanker. With the merger, which created Draw Another Circle, longtime Hastings head John H. Marmaduke left the company.
---

---