SIBA 'Regroups' as 2018 Show Partner GABBS Closes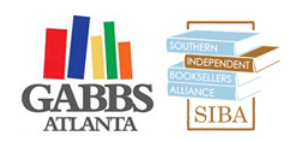 The Southern Independent Booksellers Alliance, which last month announced that in 2018, it was moving its traditional fall conference and trade show to the spring and holding it in Atlanta, Ga., in conjunction with the Great American Bargain Book Show (GABBS), is having to "regroup," said the organization, because GABBS is closing.
The remainder show, which has featured 40 vendors and 300 tables, is "no longer economically viable" because of "a steep decline in exhibitor commitments," GABBS owner Larry May told SIBA. May founded GABBS 20 years ago.
As a result, SIBA's usual springtime gathering in Atlanta on Tuesday, March 7, 2017, will have the theme "writing the future of the SIBA Discovery Show." The event will include sessions concerning the show's "location, time of year, format, education, exhibits, author events, consumer events, and fresh ideas." SIBA executive director Wanda Jewell said, "We want to explore the many options in front of us and have everyone who'd like to be heard have that opportunity."
While many SIBA members supported the move to a spring show in conjunction with GABBS, others, including some publishers, expressed concerns. SIBA's 2017 Discovery Show is still scheduled to be held in the fall in New Orleans, La.
"I'm sorry for the confusion and frustration that we've caused SIBA," May wrote in a letter to SIBA. "GABBS has courted and been associated with SIBA for many years and has the utmost respect for all involved. It was certainly never my intention to create this predicament and cause distress."
---

---