BookExpo America Changes Include New Name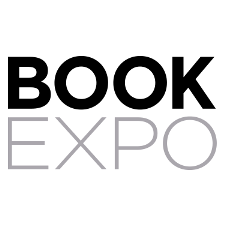 BookExpo America is dropping "America" from its name and will now be known as BookExpo, one of several changes for BEA that were outlined by the American Booksellers Association and Reed Exhibitions in a letter sent this week to ABA member booksellers, Bookselling This Week reported. The goal of the name change is to reflect today's book industry, "where the constant exchange of information among authors, publishers, booksellers, and readers is essential," the letter said. The show has been known as BookExpo America for the past two decades and earlier was the ABA's annual convention and trade show, called simply "ABA," before the ABA sold the show to Reed. Along with the Association of American Publishers and the Association of Authors' Representatives, the ABA is a show sponsor.
Some of the other changes aim to make the show more attractive to booksellers. "BookExpo will be scaled to focus on what booksellers want most--to discover new titles and authors, to maximize the opportunities to network with publishers and peers, and to continue learning best practices for running their businesses," the letter said.
Changes for BookExpo 2017, which will be held Wed., May 31, to Fri., June 2, in New York City, include "the return of an affordable Hotel ABA" (the Row NYC Hotel, on Eighth Ave. between 44th and 45th Sts.); moving the ABA's Annual Celebration of Bookselling to Wednesday, the first day of BookExpo programming; and "working with all exhibitors to ensure that it will be easy for booksellers to set up BookExpo meetings before the show and, also, to identify the industry personnel in publisher booths who are there specifically for meetings with indie booksellers," BTW wrote. Other popular programming "will return and expand" at BookExpo.
"Guided by feedback and input from member bookstores, ABA and our valued colleagues at Reed are reinventing BookExpo while implementing a number of important innovations and changes to help ensure that the annual spring event--still the largest annual meeting of independent booksellers--meets the business needs of indie bookstores and helps them better interact with all key segments of the book industry," said ABA CEO Oren Teicher. "We are excited to be moving ahead with Reed to make BookExpo the best event possible."
The changes outlined, with more to come, "reflect the intention of both ABA and Reed to make the show as responsive as possible to the needs of independent booksellers," the letter said.
---

---