BookTree Opening in Kirkland, Wash.
BookTree, a new general independent bookstore in Kirkland, Wash., will celebrate its grand opening this weekend with a ribbon-cutting tomorrow and events featuring authors and special guests Saturday and Sunday, according to the Kirkland Reporter.
The store is owned by Mary Harris, who had been a bookseller for many years at Parkplace Books in Kirkland, which closed last December, and Chris Jarmick, a poet and author who held poetry events at Parkplace Books.
Harris told the paper that she hopes BookTree will fill the void left by the closure of Parkplace Books. "It's been my life," she said. "I really felt that I at least had to make the effort to have another one."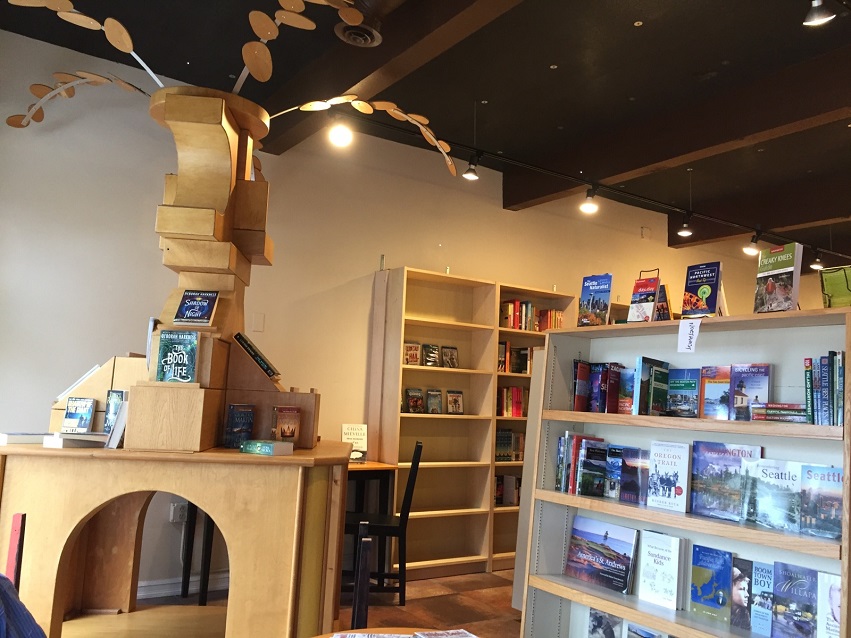 BookTree is named for "the iconic bookshelf" that used to be in the children's department at Parkplace and is now in the front window of BookTree. "I was trying to figure out a name, and there it was in the window," Harris told the Kirkland Reporter.
BookTree stocks adult, YA and children's titles. Besides hosting many poetry events and author appearances, the owners want the store to be a home for book clubs, including ones that used to meet at the old store. They also envision the store as a gathering place for the community at large. Harris noted that the store had received "very generous" support from the community.
The store's website calls BookTree "a vibrant gathering place for the exchange of ideas, and discussion of books and the literary arts. It is a place where all are welcome to continue their journey, expand their knowledge, feed their interests and further their education through books and literature. It is a place for families to find and enjoy the best of current literature. A place where our customers can hear local and traveling writers, authors and poets present their work."
BookTree is located at 609 Market St., Kirkland, Wash. 98033; 425-202-7719.
---

---