Juneau, Alaska's Observatory Bookstore Closing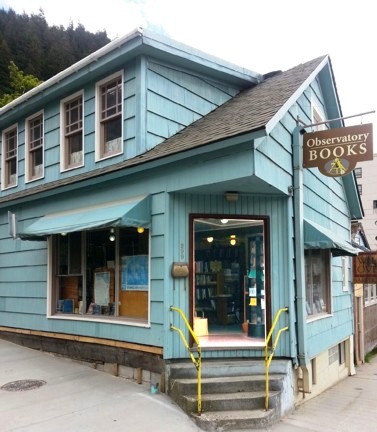 Dee Logenbaugh, who founded the Observatory bookstore in Juneau, Alaska, in 1977, is holding a closing sale, the Juneau Empire reported. Logenbaugh, who is 82, fell ill earlier this year, and the store has been shuttered since January. On November 16, the Observatory will reopen for a 10-day going-out-of-business sale.
"I've always loved it because I love books, and I love bookstores, but it was about time," Logenbaugh told the Juneau Empire.
But the store may be for sale. The paper said that Logenbaugh hasn't set a final closing date or "established a sale price for her business." Logenbaugh commented: "I really recommend a bookstore for anybody who loves books. It's wonderful having a bookstore and chatting with people who come by. That's been one of the charms of having the store."
---

---