Bookselling: A Call to 'Make Us Stronger and Better'
The following is from an open letter called "What will the new era of bookselling look like" by Christine Onorati, owner of WORD bookstores, Brooklyn, N.Y., and Jersey City, N.J., and posted on Melville House's MobyLives: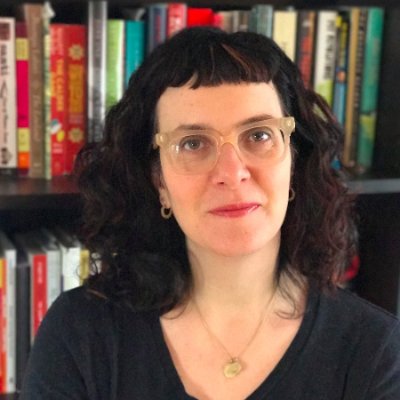 Christine Onorati, WORD Bookstores
"I believe that we are at a crossroads in our industry, and, for the first time, I'm genuinely worried for our future. I think that we need to start brainstorming new business models and figuring out how to make the retail equation work in our favor so that we can stay afloat. Many of us will not make it; Amazon bookstores, online competition, skyrocketing rents, increased minimum wage, lack of young booksellers who choose this industry as a viable career--I could go on and on....
"But is this doom-and-gloom outlook making me cower in fear and hide? No. Quite to the contrary, I'm constantly looking at new ways to sell books. I'm expanding my footprint in Brooklyn. I'm joining the board of the American Booksellers Association. I'm sending staff to all corners of New York and New Jersey to sell books and partner with new entities to make my WORD bookstores' brand more visible and viable. I'm writing this personal letter to reassert my values as a business owner and reconfirm our mission. Because we aren't just selling widgets. We are helping foster important dialogue about where we are in the world and how we got here. Providing books that help reinforce diversity and reminding ourselves that marginalized voices need an outlet....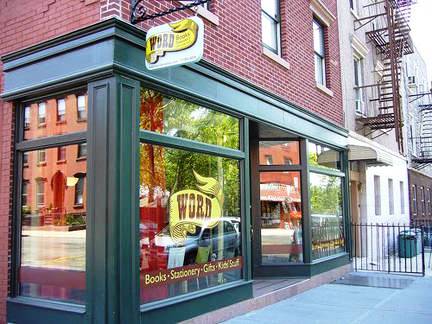 "Someone recently equated what I do to farm-to-table dining, and at first I didn't see the connection. A book is a book, there is no quality difference that I can tout. I think that comparison works only when you look at the chain of how we get that final product. Meaning: you can buy a cheap book on Amazon or at Walmart, sure. But if everyone is doing that, what's left? Where does that chain include the knowledgeable indie booksellers who put the right books in customers' hands, or the booksellers who champion authors who don't have high Amazon rankings and therefore don't get a coveted face-out location next to the blenders and Jenny McCarthy books? Or what about the displays in our stores for Black Lives Matter or our poetry recommendations or our knowledge of kids' books featuring brown characters? Where will those live in this new world? The answer is that they won't: there will be no room for this kind of personalized book service. And as a result, what's being published will inevitably change...
"I'm going to focus on the people who have supported us throughout the years, who come to my stores to talk to other book lovers, talk to my wildly intelligent and knowledgeable staff, feel comfort that they are in a place where people like the same things they do. Those who take chances on the books they might not know anything about but whose descriptions on a staff pick display they love, or those who attend events and preorder signed copies and who tweet about the great afternoon they spent in one of my stores. I want to figure out how, together, we can do more great things and how their support will allow us at WORD, and like-minded independent booksellers, to continue to expand our horizons and bring the community what it wants and needs. We have some ideas in mind and we'll be rolling them out in the coming months. We're talking about paid memberships, loyalty programs, focused programming, live streams....
"I'd love to hear from you (christine@wordbookstores.com), hear your ideas on everything I just rambled about and anything you think could make us stronger and better and more surefooted on the obviously treacherous ground of this industry."
---

---