Sententia Vera Cultural Hub Comes to Dripping Springs, Texas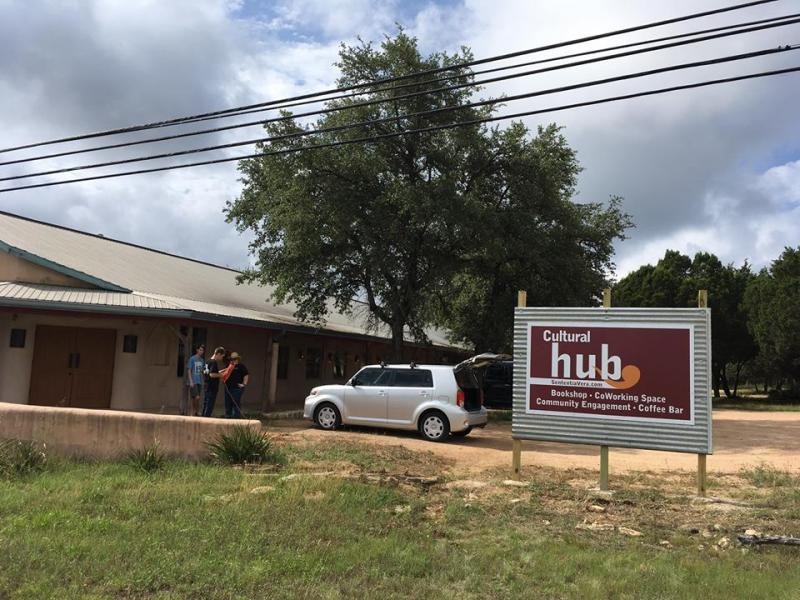 Sententia Vera Cultural Hub, a 3,000 square foot independent bookstore, coffee bar and co-working space, opened last month in Dripping Springs, Tex., Bookselling This Week reported. The bookstore takes up about 1,500 square feet of the newly-renovated building and features books in English, Spanish and other languages, along with multicultural films and music in a variety of languages. Events include movie screenings, language and cultural classes, book clubs in foreign languages, language-learning trips and live music.
Owner Teresa Carbajal Ravet told BTW that though the bookstore will have bestsellers, there will be a greater focus on self-published and local authors, particularly writers of ethnic and Tejano literature, saying: "I do want the community to be able to find their Harry Potters and their Pattersons and their other books that are mainstream, but I definitely want to give more real estate to the local cultural view as well as to the self-published authors who are trying to get into the publishing world."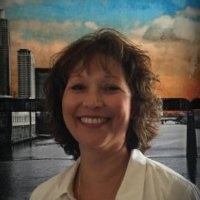 Teresa Carbajal Ravet
In 2011 Carbajal Ravet opened an indie bookstore in Dripping Springs called Dulce Bread & Book Shop, but decided to close after a slow start. She has taught Spanish at Waldorf schools and at the university level, and also works as a cultural consultant. While working as an educator she began sourcing books from foreign publishers and later sold books to her consulting clients who needed to gain a deeper understanding of the demographics they were trying to reach.
Sententia Vera, which means "true meaning" or "true significance" in Latin, also features a co-working space available for independent professionals who can either pay by the day or become co-working members for a monthly fee. Amenities include "an event space, a resource library, high-speed Wi-Fi, translation services, and discounts at the bookshop." The coffee bar, meanwhile, serves organic coffee and tea.
"I really want to make it a space where an independent, self-employed person can work on, promote, or scale his or her business," added Carbajal Ravet.
---

---