Banned Books Week Celebrating the Freedom to Read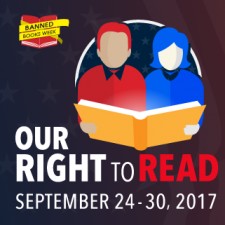 Bookstores, libraries and other organizations across the country are preparing for Banned Books Week 2017, which runs next week, September 24-30. Shelf Awareness takes a look at what some stores are planning:
In celebration of Banned Books Week, Ingram is running a special promotion for independent bookstores. Through October 5, indies can receive additional discounts on orders of 25 or more books from a list of over 450 banned and challenged titles. Ingram has also teamed up with American Booksellers for Free Expression to create promotional kits for ABA members. So far, this year's kit has been sent to more than 500 stores.
Digital audiobook platform Libro.fm, meanwhile, has created a Banned Books Week playlist featuring many of the most-challenged books in the United States, so "readers can choose to listen freely." Included on the playlist are the audiobook versions of Toni Morrison's Beloved, Khaled Hosseini's The Kite Runner, Ray Bradbury's Fahrenheit 451 and many, many more.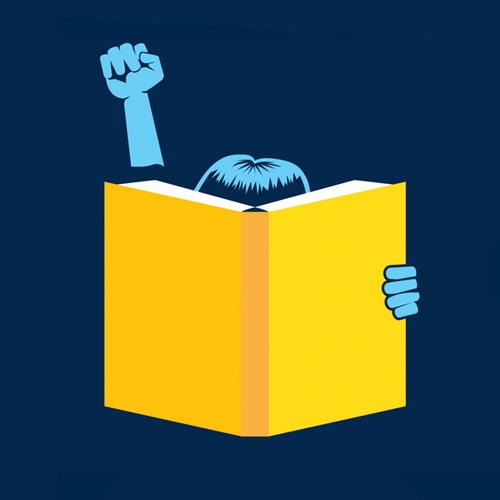 Politics & Prose in Washington, D.C., got a head start on Banned Books Week earlier this month with a store display featuring banned and challenged books from years past, and is once again supporting a D.C.-wide scavenger hunt organized by the D.C. Public Library called #UncensoredDC. For the scavenger hunt, copies of banned books have been hidden around the capital in libraries, museums, cafes and bookstores and will be there until the end of the month. The books feature a special black cover and are "free to those who find them." Next Monday, September 25, P&P is co-sponsoring an offsite event with Salman Rushdie, who lived under police protection for close to a decade after Ruhollah Khomeini issued a fatwa for his death in response to Rushdie's novel The Satanic Verses. Rushdie will discuss his new novel, The Golden House, in downtown D.C.
In Omaha, Neb., indie bookstores Solid Jackson Books and Dundee Book Company are hosting a Banned Books Week party at Brothers Lounge on Thursday, September 28. Readers are invited to "come grab a pint or two, join the conversation about why it's important to keep free speech free, and stick it to the book-burners by perusing important books that some want to label as obscene. And some that are obscene!" A selection of banned books will be available for purchase.
City Books in Pittsburgh, Pa., is hosting a day-long Read-Out this Sunday, September 24. "In direct response to the recent events in Charlottesville and across the nation," the store has decided to "shine a spotlight on books that feature equity, diversity, and inclusion as a primary function of character and plot" by choosing Anne Frank's Diary of a Young Girl and Mildred Taylor's Roll of Thunder, Hear My Cry as the Read-Out selections. The event will run from 11 a.m. until 5 p.m, and readers can sign up for 20-minute reading slots. Food and beverages will be provided by City Books.
In New York City, the Strand Book Store is hosting a Banned Books Week discussion panel on Monday, September 25, in partnership with PEN America. Authors David Levithan (Boy Meets Boy), Coe Booth (Kinda Like Brothers) and Ariel Schrag (Adam) will discuss their experiences of having their books banned or challenged, and how to get skeptical readers to give their books a chance. Jason Low, publisher and co-owner of multicultural children's book publisher Lee & Low Books, will moderate the discussion.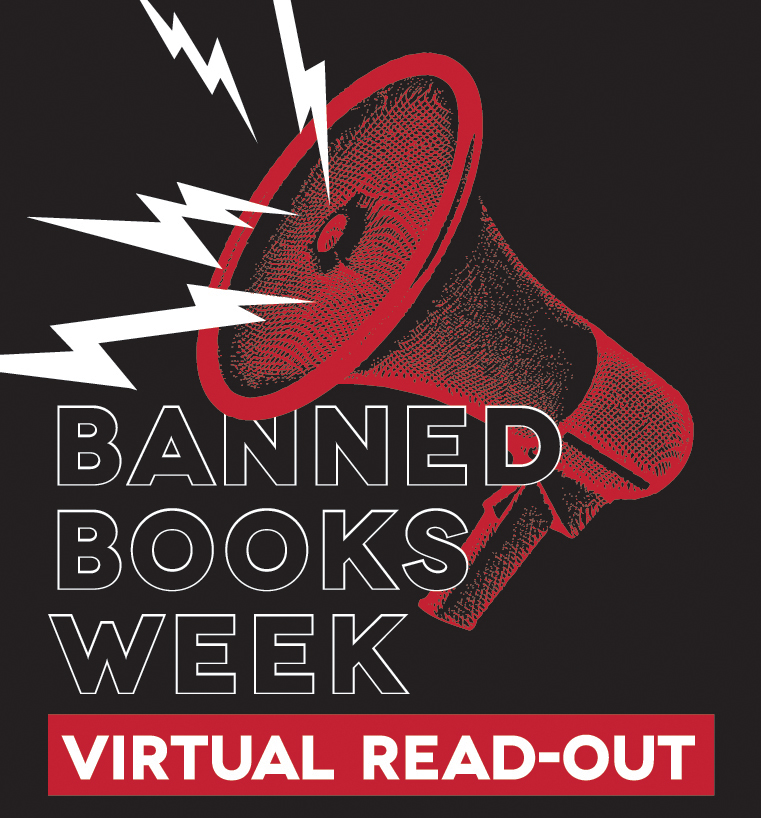 The Clinton Book Shop in Clinton, N.J., is taking part in the official Banned Books Virtual Read-Out, now in its seventh year. On Sunday, September 24, the bookstore will dedicate space for customers to record brief videos of themselves reading aloud from banned or challenged books or discussing a favorite banned book and what it means to them. The Book Shop will then upload the videos to the store's Facebook page and submit them to be shared on a dedicated YouTube channel. Anyone who participates in the Virtual Read-Out will receive a 25% off coupon for any book on the banned books list.
And last but not least, Skylight Books in Los Angeles, Calif., is partnering with a local high school for Banned Books Week. Skylight will put up a behind-the-counter display of banned and challenged books with each title featuring a small sign explaining why it was banned or challenged. Customers can then purchase those books at a 20% discount to be donated to the high school's library. --Alex Mutter
---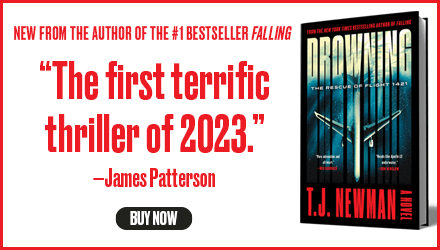 ---