#BannedBooksWeek Update: Book Search, Photo Op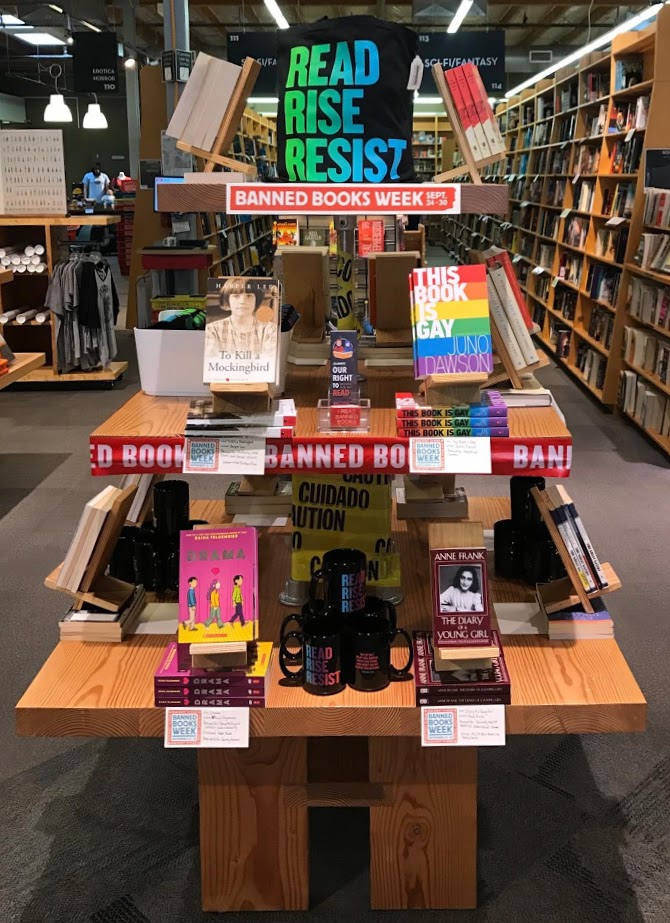 Banned Books display at Powell's in Portland, Ore.
Banned Books Week is underway, and we'll be showcasing some of your creative events, displays, social media posts and more. Let us know some of the unusual ways your bookstore or library is celebrating.
An Unlikely Story, Plainville, Mass.: "Happy #BannedBooksWeek, the week customers ask why all of their favorite books are on one table. #wordshavepower."
Galaxy Bookshop, Hardwick, Vt., is launching the "Busy Person's Book Club," for which "participants are invited to take a book related to the month's theme or genre that they can share and discuss with the group." The inaugural theme is "banned or controversial."
The Curious Iguana bookstore and Flying Dog Brewery's 1st Amendment Society in Frederick, Md., have organized a Banned Book Search throughout the city. Anyone who finds a book can keep it and is invited as a VIP guest to the Curious Iguana and Flying Dog's Cheers to Freedom party on October 1.
River Lights Bookstore, Dubuque, Iowa: "Join the fun! Stand up (or better yet, sit in a comfy chair) and read a Banned Book this week. We still have a few openings...."
Eugene Public Library, Eugene, Ore.: On Sunday, people of all ages were "invited to drop in at the Downtown Library to create a green screen photo posing 'with' your favorite controversial author, current or historical."
Garden District Bookshop, New Orleans, La.: "Books allow us to get inside people other than ourselves, they show us the world through other people's eyes. Just one of the reasons during Banned Books Week and throughout the year we stand up for your Right to Read."
---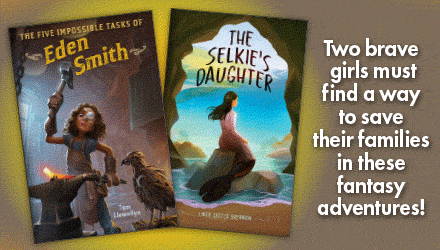 ---