Not Again: Flood Damages Pa. Children's Bookstore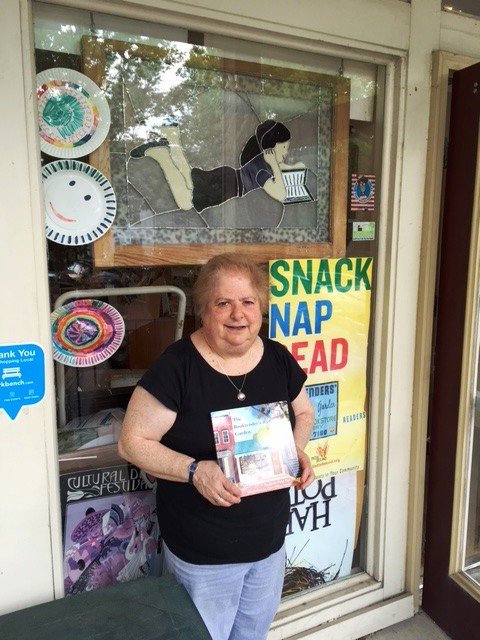 Magers outside Booktenders' Secret Garden in (photo: parkbench.com)
Yet another bookstore flood occurred last month: on January 8, water cascaded down from the ceiling into the back third of Booktenders' Secret Garden Children's Bookstore, Doylestown, Pa. Owner Ellen Mager, who was beginning to plan the celebration of the 35th anniversary of her store, was on hand. The owner of a neighboring store grabbed a recycling bin and put it "under the worst of the waterfall," she recalled. "I pulled as much inventory, collectable titles, and artwork as I could toward the front of the store until they came and turned off the water."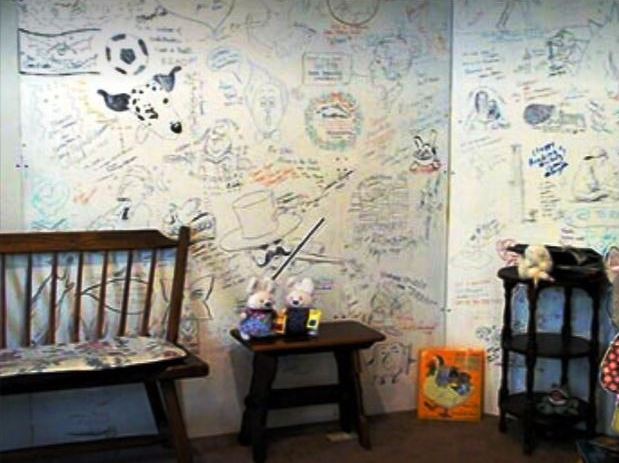 The store's Wall of Fame.
Most board books and picture books--two of the store's largest sales areas--books with plush, classics/award winners, beginning readers and half of the signed books were lost. Luckily, the store's Wall of Fame--which displays more than 200 notes and signatures from visiting authors and illustrators over the last 24 years--was saved, along with the computer and correspondence.

In the following weeks, customers came and helped Mager build a "book fair" list for the store's damaged inventory: more than 15 boxes with $6,500 in stock (including $1,400 in collectibles and just under $1,000 in artwork).

The store was closed until January 26, and the reopening has been slow, "with the insurance return even slower to replace lost inventory," Mager wrote. The 35th anniversary celebration, which had been planned for January, will take place late this month or early February.
---

---