Eight Cousins Reopening Next Week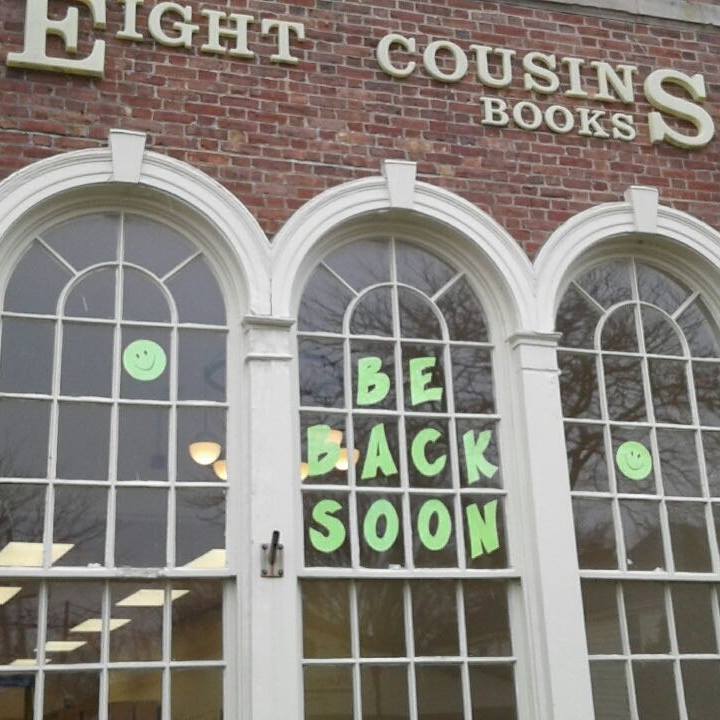 Congratulations to Eight Cousins, Falmouth, Mass., which is holding an open house tomorrow and officially reopens on Monday, April 16, with regular business hours.

In an announcement, the store invited customers to visit tomorrow to "say hello, see the new space, make recommendations" and noted that it will have "limited books and gifts for the first few weeks. If you are looking for a specific title, we recommend ordering it by phone or online and we'll call you when it arrives."

In January, the store's ceiling collapsed because of severe water damage from a plumbing malfunction in an upstairs apartment.

Sara M. Hines, Mary Fran Buckley and Eileen Miskell bought Eight Cousins three years ago from Carol B. Chittenden, who founded the store with her mother, Betty Borg, in 1986. Eight Cousins began as a children's bookstore but is now a general bookstore.
---

---