On the Supreme Court's Sales Tax Decision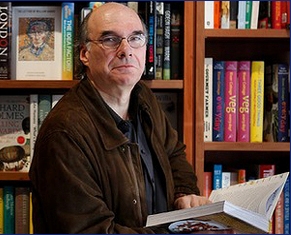 "ABA understands that this Supreme Court decision is not a retail panacea. But it's important to acknowledge--and to celebrate--this outstanding collective triumph for indie bookstores, Main Street businesses, and local communities. I want to extend our sincere thanks and congratulations to our many allies at the regional bookseller associations, our fellow indie trade associations at the Advocates for Independent Business, Stacy Mitchell and her colleagues at the Institute for Local Self-Reliance, the Retail Industry Leaders Association, the National Retail Federation, and to the literally hundreds of individual booksellers who made this possible. And, of course, to ABA's own Dan Cullen and David Grogan, whose dogged persistence in waging this fight was indispensable.
"There will be no shortage of challenges to come, but, for today, all congratulations on a job well done!"
--American Booksellers Association CEO Oren Teicher in
a letter to members
in
Bookselling This Week
reflecting on the Supreme Court's decision last month that all retailers must collect sales tax on online orders.
---

---