AAP Sales: April Up 4.4%
Total net book sales in April in the U.S. rose 4.4%, to $832.2 million, compared to April 2017, representing sales of 1,076 publishers and distributed clients as reported to the Association of American Publishers. For the year to date, total net book sales have risen 5.5%, to $3.3 billion.
Trade books had a good month. Trade revenue overall was up 11.1%. Adult books rose 12.2%; children's/YA was up 8.3%, and religious presses rose 9.8%.
Sales by category in April 2018 compared to April 2017: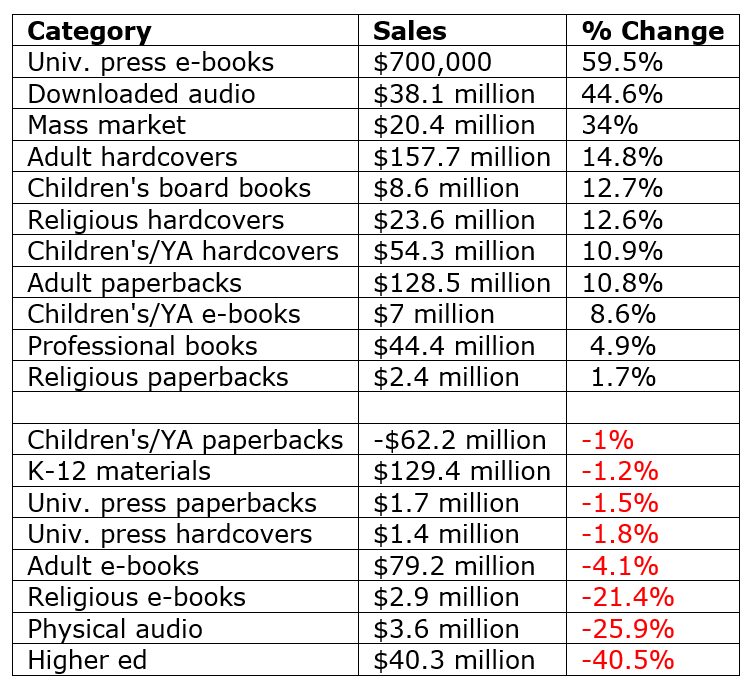 ---

---